DENY PAROLE TO OLIVIA CELESTINE FOR DELIVERING A CONTROLLED SUBSTANCE RESULTING IN THE DEATH OF ROBERT J.E. ROBISON
180
people have signed this petition.
Add your name now!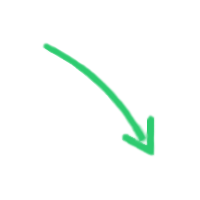 180

people

have signed.

Add your voice!
Maxine K.
signed just now
Adam B.
signed just now
Petitioning Parole Board of Texas Department of Criminal Justice System
DENY PAROLE TO OLIVIA CELESTINE FOR DELIVERING A CONTROLLED SUBSTANCE RESULTING IN THE DEATH OF ROBERT J.E. ROBISONOn July 9, 2013, Olivia Celestine took the life of our beloved son, brother, uncle, and nephew, Joey Robison. Our family is asking for your support. She will be reviewed for parole and should it be granted, Olivia could be released back into one of our communities as early as November 2015.
Olivia's callous crime committed against speaks for itself. Olivia, 19 at the time, provided heroin to Joey, stating that she was only assisting Joey in taking his life. Our intent is not to exploit or sensationalize Joey's death but to justify our extreme concern and continued position that Olivia remains a serious threat to public safety and should not be released at this time. Olivia, having committed this offense against someone who called her "friend", showing no remorse, clearly should be identified as being a RISK to re-offend. 
 To have lost a loved one through such means, is difficult enough; to realize such a criminal has no remorse and could be released in less than two years, is unimaginable.
We have been overwhelmed by the support shown for our fight for justice and the safety of our communities from Denton County District Attorney's office and Victim Services, and strongly believed that the information presented by them and the narcotics task force had a significant impact on Olivia being held responsible for her crime.
Please help us send a clear message to the Texas Parole Board and those in a position to implement change. Criminals must be held accountable for their actions. Olivia must be held accountable and not be given the opportunity to harm another individual as she did our beloved, Joey.
Have your voice heard. Collectively we 'HAVE' and 'CAN' make a difference!
Our sincere appreciation,Joey's Family
The following is the Victim Impact Statement read by Joey's mom on the day of Olivia's sentencing. Olivia maintained eye contact and exhibited a cold, completely unemotional demeanor as each family member read their statement.
"There are no words for what we are going through but I will do my best to tell you what we have endured. We are not the same people we once were and we grieve that loss too, as well as those who love us. Our heartache goes deeper than loss or sorrow.
We each will carry, for the rest of our lives, memories of a moment in time that was beyond our control… a moment, Olivia, which was in your control. We will always cry for that second chance, for just a brief time to tell Joey how much we love him for we didn't know that day would be our last.
I cry for my little boy who skinned his knee, tears in his eyes as he called "Mommy". I cry for my teenager who wanted to be accepted but who tolerated rejection and still helped and loved those who rejected him. I cry for the young man whose dream was to be happy and have a family. I cry for the injustices he suffered and his inability to see he was worth more than the moon and the stars.
As each day carries us further away from the last time I saw my son alive, I still hear his voice, the last time he said to me, 'I love you mom.' I hear the love in his words and the tone of his voice. I worry that I will lose that ability to hear him. I look at his picture everyday so I will not lose the image of him.
Each moment, we walk with this loss. It does not matter where we are or what we are doing, the ache is there to remind us that we are not complete anymore. There are many things that can trigger our sorrow to greater depths each and every day. We have this burden to carry. It will always be there for we have loved that deeply. We do not regret that love only the loss of it.
In this year and a half that I have lived without my youngest child, I have been through so many emotions. I have not wanted to get out of bed. I have not wanted to even shower. I wanted to hide from people, places and things. I miss my son with my whole heart. I miss his laugh … I miss talking with him, hugging him. Some days, the memories are so painful; it takes my breath all over again.
With God's help I have had to be the strongest I have ever been in my life to wake each day, find purpose and go on... one child less... and live. I have had to work harder to see good in the everyday of life. I have had to pull myself and my heart up and out of a bottomless pit of horror, pain and sadness. I have had to learn to feel again and to walk into the land of the living again. But the one thing I never needed a reminder for is that my only son is gone.
I still walk past his box in storage. His belongings... All I have left of my wonderful funny intelligent handsome baby boy… a large blue rubber-maid tub of his things. Everything that I did not give to loved ones is in there. His notes and books... Axe for men … Old Spice ... and other finer colognes … hairbrush... contact lens case… shoes... coat... jacket...his favorite UT jersey ... clothes that I want to make quilts and teddy bears from but can't bring myself to cut up yet. It is a glaring reminder of what we had, and what we have lost… of who he was, and who he was on his way to becoming. The smell of him hits me when I lift that lid. If I were to close my eyes, I would almost guarantee you he was right there with me.
Olivia, you owe everyone who loved Joey a debt you can never pay. Knowing this, Joey's tender heart, and Jesus' commandment; I have forgiven you. I can only hope that you will come to deeply regret what you have done, so much so that you will turn your life around before you are released and someone else dies at your hand.
One year, seven months, and twenty six days. That is how long it has been since Joey has been gone. That is how long since you chose to let Joey die … a choice that wasn't yours to make. That was the day you told Joey a lie – that his life wasn't worth saving."
The responsibility of the Texas Parole Board is to first and foremost ensure public safety. The release of any individual that poses any kind of risk is not acceptable. To release Olivia, an individual capable of such a crime and showing no remorse at this time, into any community would jeopardize the safety of all citizens.
We, the undersigned, strongly urge the Texas Parole Board to deny all early parole applications for Olivia Celestine at the parole hearing scheduled in 2015.