Denstone College summer term school fees reduction
33
people have signed this petition.
Add your name now!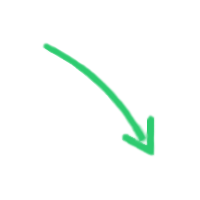 33

people

have signed.

Add your voice!
Maxine K.
signed just now
Adam B.
signed just now
Dear Mr Threfall,
This petition has been started in order to help you better understand the general feeling amongst parents. We are aware that many parents have also expressed their feelings directly.
In light of the current COVID-19 crisis we hope that you can provide us with some clarity and perhaps supply evidence of the financial predicament the school apparently now faces. For many years we as parents have been told just how successful the school is as a business and what rich reserves it holds, it is very strange how suddenly it is almost pleading poverty.
The much touted 25% discount has been subject to much confusion. Most parents have been offered discounts of only 15%, how does the new fee structure average a 25% discount when the majority of pupils are day pupils? Averages can be calculated a number of ways but in this instance it feels very misleading.
The school states that a 25% reduction in income will cause them to make a significant loss this year even after costs have been reduced as much as possible. However the 25% reduction is simply for one terms fees and across a year the actual percentage reduction in income is much less. As a rough estimate the school will be suffering only an 8% reduction in their annual income from fees. It is fair to assume that this could be absorbed in the overall profit margin without affecting any teachers, staff or the financial stability of the school.
What does the school call a significant loss? What reserves of cash does the school have to help cover these losses?
Have the school explored government backed loans or grants?
What staff have been furloughed and when this was done?
Parents really would appreciate some clarity.
In line with the schools Christian values they should immediately suspend the need for a terms notice to help those parents who are suffering financial hardship.
Parents are also concerned that Denstone College will be considering increasing fees next school year in order to recover any losses. The school should consider freezing fees for the next school year or at least inform parents immediately of any likely fee increases.
Whilst the school is making every effort to provide an education to students throughout this difficult time a remote education cannot be considered anything like a satisfactory alternative. Every single school in the country are also providing a remote education to students. The Denstone College offering is not unique in any way and in fact it remains to be seen whether or not it is up to the standard of other schools, state or independent.
The quote by Mr Threfall "Regardless of our contractual position with you, whereby fees would "not normally be reduced due to illness or otherwise" has rather irritated many parents as it appears to immediately set out the mind-set of the school and has been interpreted as "we have you over a barrel contractually".
It would be extremely helpful for the school to present to parents a picture of the current financial position along with the financial forecasts that have been used to estimate losses.
In light of the scale of the current crisis the school should expect to make a financial loss this year. The government have offered many schemes to assist businesses with loans and grants to help them through this difficult time. Denstone college is extremely credit worthy, and therefore in great position to take advantage of these.
Parents are struggling to equate the minimal discounts on the fees with the enormous reduction in services. Whilst the school may be entitled to charge full fees contractually this is hardly the point nor will it be very conducive to school/parent relationships.
There are many ways to raise additional funds when things return to normal after the crisis. If the school are supportive of parents during this time then undoubtedly parents will be generous in return. It is simply not fair to ask parents to continue to pay high fees in such challenging times, regardless of the contractual position.
We all fully support the school and do not wish to see it suffer any undue hardship but we also feel that there is certainly more it can do to support the parents. Please reconsider the discounts that you are offering.
We look forward to your response.