Denounce UAX
197
people have signed this petition.
Add your name now!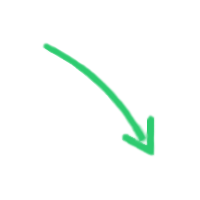 197

people

have signed.

Add your voice!
Maxine K.
signed just now
Adam B.
signed just now
*Signing: We appreciate signatures from anyone in support of #DenounceUAX. For those members of a Greek Organization, please comment with your signature:
"I am a (Fraternity/Sorority Organization) and I #DenounceUAX"
---
Summary:
We believe the National Panhellenic Conference (NPC) Unanimous Agreement X (UAX) is a violation of the First Amendment Freedom of Speech and further empowers Universities to sexually discriminate and harass NPC women.
We support:
---
1. The complete abolishment of Unanimous Agreement X.
---
2. A new policy in agreement with the following statements:
---
A. Allowing "Greek" men and women to support each other's recruitment efforts in a manner becoming of the ideals and virtues upon which their organizations were founded.
---
B. Allowing Sweethearts to proudly support an organization of their choice and display the Greek letters in a tasteful and professional manner.
---
C. Allowing the Sweetheart to be displayed on a Fraternity or Sorority composite, without restriction.
---
D. Supporting Title IX, Education Amendments of 1972 which allows Fraternity and Sororities to remain single-sex organizations.
---
Detailed Description:
---
When joining a nationally recognized fraternal organization, a collegiate woman instantly becomes associated with 3 groups: her individual organization, her campus fraternity and sorority community, and the National Panhellenic Conference (NPC). As stated on the NPC website: "The National Panhellenic Conference provides support and guidance for its 26 member inter/national sororities/women's fraternities and serves as the national voice on contemporary issues of sorority life." They believe "Fraternity is a social experience based on the fundamental right of free people to form voluntary associations. It is one of the enrichments of college life." NPC also advocates that fraternities exist because they "provide a good democratic social experience; give value beyond college years; create, through their ideals, an ever-widening circle of service beyond the membership; develop the individual's potential through leadership opportunities and group effort; and fill the need of belonging."
When a young collegiate woman chooses to join a fraternal organization, she elects to be a member for life because joining a sisterhood means a lifelong commitment to the ideals that her organization represents. If electing to join an organization that promotes scholarship, leadership, and service, she is committing herself to a lifetime of promoting those ideals and living them to the best of her ability. Fraternal organizations strive to help young women to be their best self and push the limits of what they think is possible. This is accomplished not only through the support of their fellow chapter members, but also through the support of alumnae members and other fraternal organizations. When choosing to join a fraternal organization, she is choosing to represent herself in the greater fraternal community. The support received from other fraternal organizations is crucial, for a large community is only as strong as its weakest link. Without the support of other fraternal organizations, the fraternal community will suffer and individual members will never be able to reach their full potential of living the ideals set forth by their founders.
There are several male fraternities that choose to elect a chapter Sweetheart, and even some an International Sweetheart. While not being a member herself, the Sweetheart embodies the outward ideals that the fraternity represents. Like any elected position, being named a fraternity Sweetheart is an immense honor because it means that out of all of the women that are a part of the men's lives, the Sweetheart is the best outward representation of their Fraternity. During her tenure, a Sweetheart serves as an ambassador to the organization and is a liaison between the fraternal community and non-fraternal community. She has the ability to better communicate with the non-fraternal community because she herself is a non-member and knows who the members are as people and what they represent. Often times it is difficult to express how you feel about your organization to a non-member because it is hard to remember how you felt when you were on the outside looking in; a Sweetheart is the perfect ambassador for these scenarios. It is so perfect, in fact, that many female fraternities elect a chapter Sweetheart and he can then serve as a liaison to the non-fraternal community! It is a wonderful thing to have these ambassadors because the more support and strength there is within the fraternity and sorority community on a collegiate campus, the more exuberance there is within each individual member! But this extends way beyond collegiate years for when a women marries a fraternity man, she becomes HIS Sweetheart; for when a father holds his daughter in his arms, she becomes HIS Sweetheart; and for when a son becomes a man, his mother ... HIS sweetheart was there helping him to do so! Sweethearts exist in all shapes and forms and need not be a collegiate student! She is simply an outward representation of the man that she loves or organization that she fell in love with! Their ideals are within her and when given the honor of being called Sweetheart, the men are saying to the world, "Look at this strong-willed, beautiful person! She is a great leader and even better person, and she represents all that we are and hope to be!" It is not a member status, but simply a non-fraternal way to express who they are to the non-fraternal world.
Fraternities and sororities are given exemption in the Title IX law giving them the legal right to be exclusively male or female organizations. To maintain that exemption, NPC has recently created a new policy to all members entitled "Unanimous Agreement X (UAX)" with the purpose of "protecting the right of NPC members to remain women-only organizations." While the purpose is great and the premise is strong, the implementation of UAX has greatly damaged the fraternal community across the nation. UAX says that while "a women can still be a men's fraternity sweetheart," "women cannot participate in men's recruitment events" and "should not wear 'big letter' shirts with one fraternity's Greek letters emblazoned on their chests, T-shirts to promote a specific men's fraternity and its recruitment efforts or purchasing T-shirts from a specific fraternity to promote its recruitment." This agreement not only oppresses and discriminates against active NPC women who are Sweethearts of a male fraternity, but also alumnae women as well! Let's recall that fraternal membership is lifelong. Aside from collegiate Sweethearts, UAX has removed the right of grandmothers, mothers, daughters, and wives who happen to be NPC members to support the organization that her grandson, son, father, or husband may be a part of! If a husband wants to give his new bride a Sweetheart pin to wear in support of HIS ideals and involvement, she can affect the good-standing of her undergraduate chapter's affiliation with NPC. If a son wants to give his mother a stitched letter T-shirt that says "[fraternity] Mom!" or "I love my [fraternity] son!" for Mother's day to wear in support of HIS ideals and involvement, she can affect the good-standing of her undergraduate chapter's affiliation with NPC. By creating this policy, albeit with good intentions, NPC has created rules and regulations that directly discriminate against women who are deemed a Sweetheart and in doing so, are negatively affecting the associated male organizations because again, the strength of one organization is directly related to the support given by others!
Recruitment for any organization (fraternal or non-fraternal) is 365 days a year. A member's behaviors and actions directly affect the ability to recruit members from the day he or she becomes a member. It is not just the designated week or month advertised on a college campus, it is all day long for every day of every year. UAX is specifically targeting women who are Sweethearts, whether through college recognition or through family affiliation, by not allowing them the right of freedom of speech to promote a specific organization in any forum she chooses. It bars anyone from mothers and daughters to best friends and wives! It is a hateful, discriminatory, and oppressive policy that although still allows a women to be a Sweetheart, has demoted her to being solely an object of affection and pretty picture on a wall (although that picture must be covered up during recruitment). Rather than being able to serve as a leader and ambassador, Sweetheart is now simply just a title. And while NPC believes in the "fundamental right of free people" and seeks women to "create, through their ideals, an ever-widening circle of service beyond the membership", it directly impacts and hurts the women who the outside community deemed as leaders beyond their membership!
We ask that you help us to #DenounceUAX and give women back their fundamental rights! We deserve to have our freedom of speech and ability to speak on behalf of an organization. Let the grandmothers, mothers, daughters, and wives who happen to be NPC members, have the ABILITY and RIGHT to support the organization that her grandson, son, father, or husband may be a part of! Please help us change this hateful, discriminatory, and oppressive policy that NPC has implemented for if it doesn't, over the course of many years, strong women and leaders will be taught that they must not speak their mind or support what they choose to! Please help use change this oppression. We cannot stand for the "support and guidance" provided by NPC to be so harmful. #DenounceUAX #SweetheartsUnite