HELP DENIS TELYAKOV RECOVER
179
people have signed this petition.
Add your name now!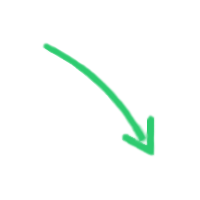 179

people

have signed.

Add your voice!
Maxine K.
signed just now
Adam B.
signed just now
*******************************************************************************************************************************

DEAR SUPPORTERS OF DENIS TELYAKOV, YOU WILL BE PRESENTED WITH AN OFFER TO SUPPORT A PETITION RIGHT AFTER YOU SIGN IT.

PLEASE BE AWARE, THAT THE DONATION REQUEST OFFERED IS NOT FOR DENIS TELYAKOV, BUT FOR IPETITIONS.COM.
PLEASE MAKE YOUR DONATIONS ON THE OFFICIAL PAGE IN SUPPORT OF DENIS TELYAKOV BY VISITING "VOICE OF ALBERTA"

CLICK HERE TO MAKE YOUR DONATION.

THANK YOU FOR YOUR SUPPORT!

DO NOT MAKE ANY DONATIONS THROUGH IPETITIONS.COM - ONLY BY FOLLOWING A LINK ABOVE


*******************************************************************************************************************************
September 20, 2012
From:
Sergey Timoshchenko

On behalf of the Russian community of Alberta
Honorary Consul for theRussian Federation in Alberta
Edmonton, AB
Direct: 780-504-7560 / 780-991-9764


To the following recipients:
Prime Minister of Canada Stephen Harper
Premier of Alberta Alison Redford
Solicitor General and Minister of Public Security Jonathan Denis
Minister of Citizenship, Immigration and Multiculturalism Jason Kenney
Calgary Mayor Naheed Nenshi

RE: Denis Telyakov injury

Dear Sir/Madam,
I would like to bring to your attention the situation which has happened to Russian citizen Denis Telyakov while he is studying in Calgary.
This cruel story happened with the Russian Federation citizen, Denis Telyakov. His family has granted him an opportunity to learn English at one of the ESL schools in Calgary SOL School International.
Under some circumstances, Denis was arrested and sent to the Remand Centre, where he was supposed to be released from under a bail. While Denis's relatives were in search of a way to pay of a bail, Denis was severely beaten up by his cellmates. As a result of a cruel beating, Denis has just came out of one-month coma. Remaining in stable, but vegetative condition Denis's destiny is uncertain at this point. He is currently transferred to the Neurology Surgery Unit.
On September 18th 2012 Russian television «Voice of Alberta» and the Russian newspaper «Koleso» met with Denis's sister – Elena Romanova to find out what really happened with her brother.

Watch the Interview with the sister of a victim (citizen of the Russian Federation) beaten up at Calgary Remand Centre.
All Russian-speaking community is shocked!!!
Today, month after this happened, we know that Denis just started to open his eyes. He is still in life-threatening conditions. Doctors can not tell how long it might take Denis to return to normal and hopefully original condition.
All the charges Denis faced, were dropped. After in a month in coma Calgary Remand Centre is letting Denis go on his own without any explanation and any responsibilities from the guilty parties.
Is this the way Canada chooses to invite new International Students?
Is this the way Canadian students were treated in Russia? Is this normal?

Today, we are informed that all the charges against Denis Telyakov are dropped.
The Consulate of Russian Federation in Canada is watching this situation very closely. It's very important for us, as a one of the large community of Alberta, to know that our international students are very safe while in Canada and are being fairly treated.



This matter will not be left along as the one in Vancouver - when polish visitor was killed at the international airport and police did not take responsibility. And also the case with the young girl in Manitoba - when she was killed in prison.
This case has to have legal judgment and all the parties at fault must pay the price!
Please, we are calling to your heart and your judgment to help with this issue and resolve it in the shortest possible time.
Our Russian speaking community (over 95,000 people of Alberta alone) is very sensitive to this issue and watching closely what Canadian government would be doing for this innocent international student and his family.


We strongly believe that:
1. Telyakov's family must come to visit their son in Canada;
2. Closest family members have to be allowed to be with Denis as long as needed;
3. Denis must receive his medical treatment in Canada at no charge to him or his insurance company or his family;
4. Denis must have a legal representative who would represent Denis' best interests in this matter. The rep has to make sure that all responsible parties are there to pay for their actions against innocent international student.

5. To grant Denis permanent resident status in order to allow him to recover in Canada.

Similar situation examples may be found below:
Release of B.C. convict upsets family of assaulted woman
The resilience of Ji Won Park

For the past month, Calgary Remand Centre had to face two stories such as this one. On September 17th 2012, there was another beating of a Canadian citizen by his cellmates. And as the victim's lawyer states in his commentary "his biggest concern is having to go back to Calgary Remand Centre and have something like this happen again". Accused cancer fraudster Kristopher Cook hospitalized after attack at Calgary Remand Centre


There are much more to this issue and we hope you can and will assist us in solving this as soon as possible.


Sincerely,
Sergey Timoshchenko on behalf of the Russian community of Alberta

Honorary Consul for theRussian Federation in Alberta

*******************************************************************************************************************************

DEAR SUPPORTERS OF DENIS TELYAKOV, YOU WILL BE PRESENTED WITH AN OFFER TO SUPPORT A PETITION RIGHT AFTER YOU SIGN IT.

PLEASE BE AWARE, THAT THE DONATION REQUEST OFFERED IS NOT FOR DENIS TELYAKOV, BUT FOR PETITIONS.COM.
PLEASE MAKE YOUR DONATIONS ON THE OFFICIAL PAGE IN SUPPORT OF DENIS TELYAKOV BY VISITING "VOICE OF ALBERTA"

CLICK HERE TO MAKE YOUR DONATION.

THANK YOU FOR YOUR SUPPORT!

DO NOT MAKE ANY DONATIONS THROUGH IPETITIONS.COM - ONLY BY FOLLOWING A LINK ABOVE

Sponsor
"VOICE OF ALBERTA" - http//www.voiceofalberta.ca
Links