Demand the Arrest of the Shooter of T-Bone
6198
people have signed this petition.
Add your name now!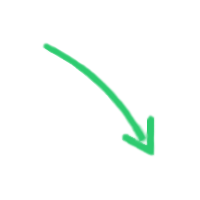 6198

people

have signed.

Add your voice!
Maxine K.
signed just now
Adam B.
signed just now
On
April 12, 2015, little T-Bone got loose outside and wandered into his
neighbor's yard to go where he knew there were other dogs to play with.
When the owner (Je* re* my Ba *k*er) of the house came out, he saw
sweet T-bone and shot a "warning shot". T-bone started running, in
fact, he ran for his life, but for some reason, this insane maniac
individual decided to murder sweet T-bone as he ran away.
In fact, he shot the dog "deer style" aiming for under the shoulder
blade to hit his heart and kill him instantly (I had the family exhume
his body and get an immediate necropsy - this is the funeral after the
necropsy).

The shooter knew T-Bone well. He knew the dog
would never have bitten his dogs or any other animals on his property or
any person ever. We cant speak for him except to know that he broke
the law. He committed animal felony cruelty and should have been
arrested because the dog was not a danger but running away. Sometimes a
dog is killed when he lunges after a person but obviously this wasn't
the case here. This sweet dog ran for his life and was shot from behind
by a dog killing maniac. So what did Officer Richard Lingerfelt of the
Blountville TN sheriff's department do? Arrest him and bring him
before a judge to explain his actions? Oh no! Not when the individual
is a millionaire tax-paying "good ole boy" and the guardians of T-bone
don't have funds to even pay for an attorney (we will procure a pro bono
attorney for the civil suit against the city if they do not arrest and
the shooter for pain and suffering).

Over this past month, I
have gotten to know Tanya and her family whom I love. They are
compassionate and law-abiding citizens who loved their dog like family.
They are now a part of our family.

WE DEMAND THAT THE SHOOTER
BE ARRESTED. Please contact the Sheriff Department and the District
Attorney and demand justice for T-bone.
COMPLAINT NUMBER 201504-0507-2. The affidavits will be made public as to the many details of that tragic day.

Sullivan County Sheriff, Wayne Anderson,
P.O. Box 589
Blountville, Tennessee 37617....
423-279-7500

District Attorney, Sullivan County,
Barry Staubus
Asst DA on Case Julie Canter (same phone #)


(Ms. Canter said she "started an investigation" and stating indignantly
that she can "handle the case on her own" - please call her and state
that we will settle for nothing less than arrest in this case!! (It
takes this long to decide if he killed the dog illegally? Read her the
law below!)
P.O. Box 526
Blountville, Tennessee 37617...
423-279-3278

Please ask the media to run and follow this story:
WCYB-TV news@wcyb.com, 276 645 1521
Bristol Herald Courier
features@bristolnews.com 276 669 2181

TN STATE LAW:
39-14-202 Cruelty to animals.
(a) A person commits an offense who intentionally or knowingly:

39-14-205 Intentional killing of animal.


(a)(1) A person who intentionally or knowingly unlawfully kills the
animal of another, with the intent to deprive the owner of the right to
the animal's life and without the owner's effective consent commits
theft of that animal and shall be punished under § 39-14-105.


(b) A person is justified in killing the animal of another --if such
person acted under a reasonable belief that the animal was creating an
**imminent danger of death or serious bodily injury to such person or
another or an imminent danger of death to an animal owned by such
person.**

Here is a list of the shooter's friends who let him
off the hook. Give them a call and let them know that no one has been
fooled - that we demand he be arrested.

Irene Wells, Mayor
198 Holston Drive
PO Box 161
Bluff City, Tennessee 37618
(423) 956-1605

Ray Harrington, Vice-Mayor
151 Main Street
Bluff City, Tennessee 37618

Melvin Carrier
Aldermen
326 Main St
(P.O. Box 223)
Bluff City, TN 37618
(423) 538-4495

Richard Bowling
Aldermen
4534 Bluff City Highway
Bluff City, TN 37618
(423) 538-6820

Ray Harrington
Aldermann
151 Main Street
Bluff City, Tennessee 37618

David Harmon
Aldermann
200 Holston Drive
Bluff City, Tennessee 37618
(423) 218-6517

Lon Gene Leonard
Aldermann
P.O. 424
Bluff City, Tennessee 37618
(423)306-3583