Demand Justice for Lucy! Support Humane and Equal Medical Treatment for Feral Cats
42
signers.
Add your name now!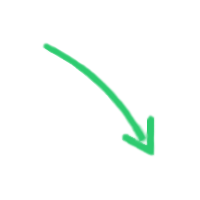 42

signers.

Almost there!

Add your voice!
Maxine K.
signed just now
Adam B.
signed just now
This letter is an attempt to shed light on a recent horrific experience with one of your recommended vets, and urge you to reconsider utilizing and referring business to this establishment. On March 24th, I was contacted to help a pregnant feral cat by a volunteer foster of mine. I had been in contact with the MA regarding an unrelated project and decided to ask for help since I was aware that your organization had a vet in Bayridge, Brooklyn where the cat was located. I was successful in scheduling an abort/spay procedure for the following morning at One Love Animal Hospital.
Lucy was brought in at 9 a.m. Wednesday morning and never walked out again due to what I believe is the mishandling and negligence on behalf of the operating vet. I was informed that kittens were in fact born through the MA in the morning hours. I spoke directly to the Dr. in the afternoon who informed me that AFTER she was anesthetized it was discovered that her water had already broken, and there was 1 kitten in the birth canal, contrary to what I was initially told which was that she gave birth on her way into surgery. I was shocked when the vet informed me that Lucy was then spayed after the kittens were delivered. I expressed my safety concerns around her being spay following such a toll already taken on her little body of being trapped, labor and delivery and was told by the vet "sometimes we have to just get it done". I was bewildered by this statement since she would now be nursing for the next 8 weeks at minimum so the urgency of having her spayed ASAP was lost on me. I was told by the vet that since the kittens were under anesthesia as well by default, all would be held overnight for monitoring purposes but that they were doing well and plans for pickup the following day were made. I spoke with the Dr. again at 6 p.m. that evening to check on everyone once more before the office closed at 7 and the vet again assured me everyone was doing great, and the kittens were trying to nurse. I received a call at 10p.m. from the MA informing me that Lucy had passed away. I called the following morning to speak with the Dr. and find out what went wrong as well as check on the status of the now orphaned kittens and was told by the receptionist that I did not have permission to speak with the Dr. and directed me to the MA for any/all inquires including pickup arrangements because of course now, the priority was to get them out THAT DAY. I found myself with a few hours to accomplish the task of finding the kittens a way to survive via a nursing mom cat or bottle feeder since I work full time and cannot fulfill their required feeding schedule. I was allowed NO rights to speak with the vet, inquire or receive answers regarding Lucy and her litter but WAS given the responsibility of removing them from the clinic and caring for them going forward. They did not belong to me when errors were made and answers were requested, but somehow the kittens became mine when they wanted them removed and didn't want to have to deal with it, however this still did not entitle me to ask any questions. When I arrived to collect the babies, the operating vet who was so willing to speak with me and welcomed my contacting her if I had any questions when Lucy was alive and then refused to speak with me after she passed away did not even have the decency, professionalism or most importantly the HUMANITY to personally come out and express her condolences for the healthy cat who died in her care. I was handed a cardboard box with the word "kittens" written in magic marker on it and told to keep them warm. I am fortunate enough to have a wonderful group of fellow rescuers around me who helped network, and make available multiple options so that these babies could have the highest possible chance to survive given the circumstances and they were placed with a nursing mother who luckily accepted and cared for them instantly. On Sunday March 29th, the health of one deteriate rapidly and he sadly passed away, intensifying an already tragic event and leaving even more broken hearts behind. Upon my research into a delivery/spay I found the information below and truly believe that her death was absolutely avoidable and had she not been in their care, Lucy and possibly even her baby would be alive today.
I am sadly not the only trapper/rescuer who has had bad experiences with this office. The office is NOT feral friendly and they are clearly not given the same treatment, care, or importance that a friendly cat would receive. I still have not received any answers as to what went wrong here and can't help but wonder if the kitten who died was the one found in the birth canal or if it could be related to the anesthesia he received. The survival and/or possible future health issues for the remaining 2 kittens remain unknown and answers may never be given, but I WILL NOT allow their deaths to be in vain and ask you to do the same by not giving and/or referring any future business to them. There are plenty of reputable, honest, feral friendly vets in the NYC area that will provide them with no less care than they deserve.
Their lives mattered to me. ALL their lives matter to us, friendly or feral which is why we do anything possible to help them. I and the undersigned ask you to stand with us to protect the voiceless and vulnerable to ensure that this is the last time a cat is neglected in their care.
- If the clients have elected to have their pet spayed, then a standard ovariohysterectomy (OHE) is performed once the C-section is completed.
Both our reproduction specialists say that spaying at the time of a C-section will contribute to hypovolemia and may increase the risk of hemorrhage. In turn, it will make the recovery tougher.
http://www.veterinarypracticenews.com/September-2013/The-3-Surgical-Options-For-C-Sections/
- It is possible to desex a female cat after the kittens have been removed by caesarean section, however, a lot of veterinarians don't like to do this if it can be avoided. Most vets prefer to close the uterine incisions and close the cat's abdomen as soon as possible and have the female cat return to the vet clinic in a month or two for desexing surgery. The reason for this is that the extra spay surgery does add greatly to the caesarean section anesthetic time, which might be risky in an animal whose health has already been somewhat compromised by placental blood loss and a period spent trying to give birth prior to the C-section being started. The longer surgery will also increase the animal's post-operative recovery time and may potentially affect her ability to mother her kittens. Additionally, performing a spay procedure on an opened uterus does increase the risk of fetal fluids and uterine contents entering the animal's abdominal cavity, which could increase the risk of the animal developing peritonitis.
http://www.pet-informed-veterinary-advice-online.com/spaying-cats.html