Demand just relocation for Alamo Heights ISD tenants
15
people have signed this petition.
Add your name now!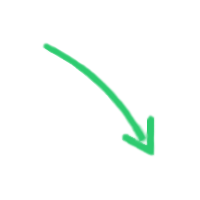 15

people

have signed.

Add your voice!
Maxine K.
signed just now
Adam B.
signed just now
Join us in Demanding a just transition for the remaining tenants and ensuring that Alamo Heights Independent School District take responsibility for being tone def to the struggles of working class residents during a Pandemic (Action Items included below)
Alamo Heights ISD Buys Two Buildings Resulting in Tenants No-Cause Evictions:
AHISD laid eyes on two Broadway Ave apartment buildings earlier this year, across from Alamo Heights High School. In late March, after the official pandemic announcement, tenants of one building received a notice from AHISD to vacate by June 30. Three tenants remain, the rest of the tenants are long gone, including potentially displaced Alamo Heights students and their families.
What makes AHISD think it's acceptable to serve eviction notices in the middle of the Covid-19 crisis:
Lack of awareness - A lack of interest and/or concern to inform themselves about the working class residents renting apartments in the newly acquired properties
Privilege - Desensitivity towards working class caused by a tone def reality during a pandemic crisis
Plain Cruelty and Greed - Placing ownership and property acquisition as a priority in the community instead of centering the security and safety of all residents in Alamo Heights during a pandemic is inhumane.
AHISD has been chastised for years for lack of diversity and inclusiveness on many levels. While measures are being taken internally to better train educators and administration in unpacking their bias, racism, and classism, there is work to be done when the district is comfortable displacing working class residents during a pandemic.
The purchase of these two buildings and the displacement of all their tenants, has exposed AHISD's disregard for maintaining affordable housing in the district and lack of concern for the families that occupied them.
No tenant deserves a no-cause eviction ever!!! Especially during a PANDEMIC!!
AHISD needs to know that their actions during a pandemic and in the midst of an affordable housing crisis have made this situation exceptionally dangerous for these tenants and their families!
Please support these families by demanding that AHISD compensate families with a relocation package:
Provide the remaining three tenants with the dignity of a safe and financially secure relocation.
AHISD should find all the families and individuals removed from both buildings by the end of 2020 and offer the same relocation package as retribution for the health and financial losses their no-cause eviction caused.
RELOCATION PACKAGE INCLUDES: $6500 TOTAL for each terminated lease is the minimal amount to recover from tenant losses. That breakdown includes: [$500 for movers, $2500 for sufficient deposit and application fees, $1500 for new furniture due to infestations, $1000 for manual labor of calling and visiting potential homes and time needed off work, and $1000 for emotional labor and chronic trauma of housing insecurity].
ACTION STEPS: Here's how you can help!
Please consider attending the Alamo Heights Independent School District board meeting Thursday, June 25 at 7 pm at Woodbridge Elementary to witness housing justice in action. . Sign up to speak up, if you'd like! Signs to hold will be available. Your presence makes a difference! Social distancing and face masks protocol expected. At 6 pm, we'll meet at Alamo Heights High School for a press conference then drive over. Feel free to join one, the other, or both!
Email the AHISD school board represenatives demanding $6500 relocation assistance for their tenants. Write your own message and/or copy a part of the petition you'd like to highlight for them.
Sign and share this petition with your network and demand a just relocation relief for the AHISD tenants.
Alamo Heights residents deserve the same rights afforded to San Antonio tenants; let our locally elected leaders know that we believe all people in our communities have a RIGHT to a safe, affordable, and dignified home.