Demand for a Diversified Sewanee Writers Conference
46
signers.
Add your name now!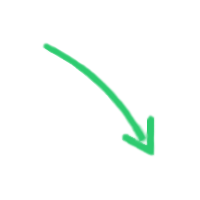 46

signers.

Almost there!

Add your voice!
Maxine K.
signed just now
Adam B.
signed just now
We, the attendees of the 2016 Sewanee Writers' Conference, demand that the conference adjust its policies, that it create a space less hostile to minorities and political dialogue.
Our Demands:
Hire a diverse faculty. Hiring a consistently white or almost-all-white faculty prevents many people of color from applying, given that their writing about race and ethnicity will be discussed and potentially mishandled by people with no experience as a PoC. The same goes for a heterosexual faculty re: LGBTQIA atendees, able-bodied and neurotypical faculty re: disabled atendees, etc. These are writers whom the writing world so consistently appropriates or erases, these are writers who need the support and platform and networking of a conference more than ever.
Hold craft talks or roundtables on writing about diversity. The conference's aversion to discussing these crucial issues creates a (perhaps unintentional) statement on these issues: that they don't matter. Craft talks or roundtables could incite and continue dialogues such as How to write about race? or How should able-bodies people discuss a disabled person's work? The political implications of the writing world is as crucial to its development as are the delightful but sanitary discussions on spondees and story arcs.
Apologize when faculty or staff make mistakes. The conference almost completely refused this year to apologize for its mistakes; one staff member apologized for an incident despite being ordered to stay silent. Mistakes include the limerick which lampooned a "queer balladeer," and its hiring of multiple attendees and faculty whose work either was flippant toward progressiveness or was actively violent (a story in which the women were reduced to breasts, jokes chastising "microaggressions," white poets racist language, etc.). Inherent in this demand is also: try to not make mistakes.
One purpose of this petition is to dismantle the conference's perception that those who feel this way are a vocal minority. We are not; we are a vocal majority. We feel that silence is apathy and apathy is cruelty. Our aims are not something so shallow as political correctness; our aim is empathy, empathy for those against whom words are weapons; our aim is a dialogue in which all conference-goers are willing to discuss words and how to more effectively use them.