Demand a New Non-Sexist Dress Code for SHS
462
signers.
Add your name now!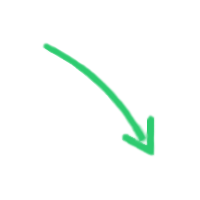 462

signers.

Almost there!

Add your voice!
Maxine K.
signed just now
Adam B.
signed just now
The school dress code at SHS is incredibly sexist and targets mainly female students. It is teaching girls that all we are, are sexual beings and that we should be forced to cover up because we distract male students and faculty. The dress code at our school makes it almost impossible for female students to keep cool in the scorching hot weather that we can encounter during the year. Dress codes lead to sexualization of young women, punishing them for taking control of their bodies and blaming/shaming other girls who don't dress as modest. Teachers and other staff members are blaming women for their clothes instead of blaming men for sexualizing women. "We have a dress code so nobody can get distracted by what other students are wearing." When you forcefully take a girl out of class because her shoulders or too much of her legs are showing, you are telling her that making sure "boys have a distraction free learning environment" is more important than her education. Here are some of our dress code rules that specifically target women and specific ones we want a change too.
1. Jeans and other outer garments with holes above the 1 inch to the top of the knee are not acceptable.
2. Tank tops, tank dresses, spaghetti straps, thin straps, and halters (tops or dresses) are not allowed. However, sleeveless blouses, dresses, or tops with collars, crew necks, or turtlenecks are acceptable as long as the shoulders are completely covered.
3. Shorts, skirts, and dresses must be within 1 inch of the top of the knee, when in the standing position, in order to be considered acceptable
4. Bare midriffs, see through shirts, net shirts, or revealing attire is not acceptable.
Girls shouldn't be blamed if guys look/hit on/get distracted by them. Guys need to learn to respect girls no matter how they are dressed. It is totally fiction that girls dress to only please themselves. Every teenage girls has dressed for a guy in some shape or form, but any other former teenage boy knows that guys think sexual thoughts pretty much 9 times a minute. That isn't rape culture that is biology. School systems also need to realize that guys are not the only ones with sexual feelings. Everyone has sexual attractions in high school and everyone's hormones are out of control that's just how it is!!! School dress codes teach female students that their bodies are the problem and that they have to cover up, but instead they need to be teaching body positivity and also basic human rights. So instead of publicly shaming girls for what they are wearing, teach male students and faculty to not over sexualize the NORMAL human anatomy. I refuse to obey rules that enforce rape culture and slut shaming and keep our sexist society in place.