Richard Anderson: Let's Vote Now!
1719
people have signed this petition.
Add your name now!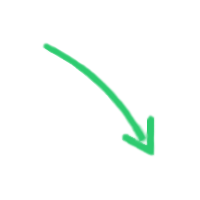 1719

people

have signed.

Add your voice!
Maxine K.
signed just now
Adam B.
signed just now
Dear Mr. Anderson: In recent news and company communications, Delta management has accused us of "stalling" the flight attendant election process. Management has shared their view that union supporters cannot prevail in an election under the National Mediation Board's (NMB) current un-democratic and archaic balloting process. The reality is that we enjoy majority support for AFA representation among all Delta flight attendants. We are committed to negotiating with Delta executives to achieve a world-class flight attendant contract befitting the world's premier global carrier. However, we will not participate in an election process which the NMB has now admitted is flawed. In an effort to move this process forward to the satisfaction of both management and flight attendants, we make the following proposal: If Delta management agrees that it will recognize the official results of an NMB- supervised election that uses a "yes/no" type ballot, with the majority of valid ballots cast to determine the outcome, then we will agree to submit this representation dispute to the NMB for an election immediately. Like Delta management, we are anxious to resolve the outstanding representation issue and begin the process of merging our two flight attendant groups. With an expedited election under fair and democratic procedures, that goal would be achieved quickly. The Delta flight attendants appreciate your prompt reply to this important issue.
---
RE: Mike Campbell's Response to Delta AFA's Request for an Immediate Election
Dear Mr. Anderson:
We were disappointed to read Mike Campbell's letter denying our request for an immediate election and therefore further delaying the flight attendant representation election.

As you recall, several weeks ago, we asked you to support a prompt election with a "yes/no" type ballot -- the same democratic process proposed and under review by the National Mediation Board (NMB). It now appears that you are more interested in pushing for an undemocratic and archaic balloting process than quickly resolving the representation issue.
We were equally disappointed to learn that Delta executives and outside third-party consultants have taken an active role in opposing the NMB's proposed election rules. Many flight attendants have expressed their concern with your decision to utilize corporate communication channels to solicit a form letter campaign against these new rules. We believe Delta's actions are another example of carrier interference.
On behalf of thousands of Delta flight attendants, we ask you to reconsider your denial of a prompt election with fair rules. We ask you to listen to the collective voice of our flying partners; not only will you hear these voices in the overwhelming support for the proposed NMB rule change (which can be read on the NMB's Web site under the "Comments" section), but also in the online petition flight attendants continue to sign in support of our request for an immediate election (http://www.ipetitions.com/petition/deltaafaelection/).
You have the opportunity to display a new style of leadership, one with the capacity to listen and respond accordingly to employees willing to express their views.
We are anxious to resolve the outstanding representation issue and begin the process of merging our two flight attendant groups.
Sponsor
World Class Delta Flight Attendants
Links