Delaware Legalize ALL Marijuana
31
people have signed this petition.
Add your name now!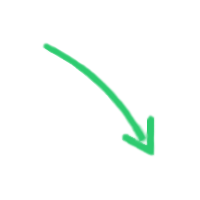 31

people

have signed.

Add your voice!
Maxine K.
signed just now
Adam B.
signed just now
We know that the time has come to eliminate cannabis prohibition laws, and set up an appropritate regulatory system that allows for reasonable and responsible cannabis consumption in terms of the Declaration of Independence. Life - Cannabis must immediately be made available as a medicine free of any irrational restrictions out of proportion to the true utility and risk of cannabis therapeutics. If cannabis is safer than aspirin for some people, they should not have to register or carry a prescription or otherwise be singled out. Such dangerous, traitorous compromise schemes are meant only to make a name for the compromiser and only provides even more incentive for the prohibitionists to punish recreational users. Such evil, irrational laws are a totally unacceptable compromise. As Dr. Lester Grinspoon said, the only way to truly protect patients is to make cannabis legal to use. Liberty - Besides the many direct industrial applications for cannabis from biomass fuel, to paper and other textiles, to medicine, and even to recreational uses, there is a world of reasonable commercial interest in cannabis. It is a travesty that small farms are failing so fast that they will all be gone soon, while hemp and other cannabis agriculture could help them remain viable and restore teh soil. Cannabis production and distribution is a natural and reasonable part of any rational system that reflects the relative risk of cannabis consumption. Unless cannabis production and distribution is made legal, no patient is safe - no cannabis consumer is safe. Pursuit of Happiness - Study after study continues to demonstrate that recreational cannabis consumers are a reasonable, responsible lot. Other studies continue to show that most of the risks attributed to recreational use are either entirely mythcal, or they have been exagerated in an attempt to rationalize the continued attack on recreational cannabis consumers. Clearly, everywhere so-called \"medical marijuana\" laws have been passed, they have failed to protect the recreational consumer and in many cases havee resulted in more attacks on even medical consumers. It is equally clear that passing \"medical marijujana\" law has hampered efforts to regain the civil rights and human dignity of a majority of patients, and only provide prohibitionists with leverage to continue to block real cannabis law reform.
Sponsor
Delaware Cannabis Society - since 1968 http://mysite.verizon.net/Delaware_Cannabis_Society/ Laws that make compromises with the prohibitionists to create poor, ineffectual, and even false protections for a small number of medicinal cannabis consumers are not worth the time it takes to read them. We brand as traitors anyone who would abandon even one single recreational consumer in order to make such divisive, dangerous laws.