INDUCT DELANEY & BONNIE AND FRIENDS INTO THE ROCK-N-ROLL HALL OF FAME
746
signers.
Add your name now!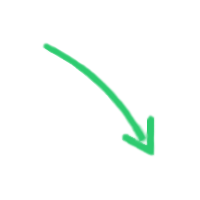 746

signers.

Almost there!

Add your voice!
Maxine K.
signed just now
Adam B.
signed just now
Dear Sir/Madam
For your consideration:

The time has come to induct Delaney & Bonnie and Friends into the Rock N Roll Hall of Fame.

All musician who really care about music are special, but some are more than special– and Delaney & Bonnie and Friends sure were. Their music moved everybody who heard it, from fellow-musician to fan, and in the all-too-short span of their recording career (from about 1967 to 1972) they created a great legacy.

Delaney & Bonnie and Friends musical legacy is unparalleled by today's standards. Making it difficult to pinpoint in such a short space their contributions to the world of music. Delaney & Bonnie's influence is apparent in many of today's bands. Known as one of the greatest live acts in rock and roll, their friends lineup is still unmatched: Eric Clapton, George Harrison, Jimi Hendrix, Billy Preston, Dave Mason, Rita Coolidge, Leon Russell, Duane Allman, King Curtis, Jim Keltner, Bobby Keys, Jim Price, Jim Gordon and Carl Radle to name just a few.

Married days after they met. They created pure magic with their live shows. They also had this generous spirit, letting other stars shine. Never taking over the spotlight, sharing it. A true sign of their musical purity and grace. After Eric Clapton joined Delaney & Bonnie and Friends on tour, Delaney produced and co-wrote songs for Clapton's first solo LP. Clapton still credits Delaney for pushing him to sing and teaching him the art.

"It was fantastic and I was in my element, recording my own album with the best band in the land. Delaney had brought out something in me that I didn't know I had. My solo career really began there. I'll never be able to repay Delaney for his belief in me."
Eric Clapton- the Autobiography

George Harrison had his first slide bottle placed in his hand by Delaney who quickly taught George how to play slide and write a Gospel song. Out of that lesson came "My Sweet Lord".

This recipe for artistic success was so readily accepted by both heretofore unknowns and genuine superstars, it was downright refreshing to be lifted up by a distinct style of music that respected its traditions as well as its own innovations.

Bonnie was born to sing. A fact not lost on those around her. She began singing at the tender age of 14 with Ike and Tina Turner. Bonnie remains the ONLY white Ike-ette. She also sang with The Allman Brothers Band. And is the ONLY Allman Sister.

Delaney produced an assortment of artists such as the late great King Curtis's last LP and taught Curtis to sing, out of which two hits came, "Teasin"' and "Lonesome Long Way From Home". King Curtis kept a room at Delaney's and they spent hour after hour playing and recording together. Those involved with Delaney & Bonnie over the years have been many. Joe Cocker sang on the "Motel Shot" LP and Jimi Hendrix joined the "Friends" for a couple weeks of touring. John Lennon and Delaney collaborated together and Delaney played the friend role as a member of Lennon's Plastic Ono Band. Jerry Lee Lewis requested Delaney's presence during the recording of his famous "London Sessions" album in England. Duane Allman and Delaney became best friends sharing ideas, musical licks and a never-ending friendship which to this day he remembers fondly. Delaney & Bonnie and Friends have always attracted the best and had the magical ability to make them even better. It's safe to say each and every musician under the tutelage of Delaney & Bonnie has become a "Superstar".

Delaney was asked by reporters what he called his music. Was it rock or gospel or what? As it turns out, Jimi Hendix was taking part in this press conference. Jimi quietly stepped to the mic and said "I'll tell you what you call it. Call it spiritual and leave it at that."

"I can do Little Richard and DELANEY BRAMLETT can do
Little Richard...nobody else"
Little Richard

"The best Rock N Roll band I've ever heard in my life,
the Original Delaney & Bonnie and Friends."
Paul Williams
President ASCAP

PLEASE INDUCT THIS LEGENDARY GROUP THEY DESERVES THIS.


Sponsor
MATILIJA MAGIC
Links