Stop Taxpayer Funding for NPR and PBS
32
people have signed this petition.
Add your name now!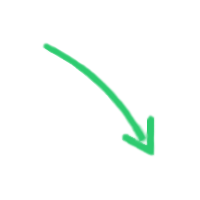 32

people

have signed.

Add your voice!
Maxine K.
signed just now
Adam B.
signed just now
The media is arguably the most powerful force in the world, both for good and for evil, and the Left has been using it very deliberately and effectively for decades (along with academia) to minimize and ultimately eliminate traditional values and common sense from public discourse.
In contrast to all other media outlets, The Corporation for Public Broadcasting, now clearly a far-Left organization, has been granted Taxpayer funding since it's inception.
If we do not level the playing field, by removing Taxpayer funding for NPR and PBS, they will continue to have an unfair advantage, reporting only what advances Leftist/Liberal causes. Millions of unsuspecting people will thereby continue believing their very often grossly dishonest, anti-America messaging.
There is no reason The Corporation for Public Broadcasting (CPB) and, by extension, NPR and PBS should be funded by American Taxpayers...
NPR and PBS may have once been more even-handed or less biased, but they now overwhelmingly represent Liberal or Leftist causes and interests, as opposed to Conservative ones. The fact that the CPB is funded in large part (estimated 25% to 40%) by US Taxpayers is clearly unfair to all those who may disagree with their reporting and messaging, not to mention, unfair to all other news and information outlets. Furthermore, by definition, their clear bias certainly obstructs the free flow of ideas that CPB claims to be promoting, and upon which they were originally granted Federal Subsidies. Finally, the same, most often blatant bias is a clear and deceitful violation of NPR's own Ethics Handbook.
It is right that the US Government does not subsidize any Conservative or Right wing media or news outlets, so it follows that the US Government should not be subsidizing any media outlets with Taxpayer funding. Media and news outlets are naturally prone to bias and partiality. No Taxpayer should be forced by the US Government to pay for the propaganda of any political ideology or institution.
Excellent argument for defunding of the CPB:
https://www.cato.org/publications/congressional-te...