Deforestation and it's Affects
25
people have signed this petition.
Add your name now!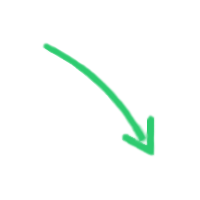 25

people

have signed.

Add your voice!
Maxine K.
signed just now
Adam B.
signed just now
Edit PetitionDeforestation and its Affects
Lots of people know what deforestation is and what it does but do you know the purpose of it and the affects of it as well. The people's views on it and companies. And a few solutions as well.
First of all, the purpose:
One of the big reasons, which many of you know is paper, which is made from trees. So, trees are to be used in paper factories. Another reason is clearing the land to make space for houses. As the population of the world increases, more and more land is needed to build cities.
Second, the affects:
Some trees are endangered and some are even extinct due to deforestation and this isn't good as we all want trees to thrive and be well and healthy. More than eight billion trees have been cut down. And there's even worse as thousands of animals die per year because of deforestation and their homes being knocked to the ground
Third, the people's view :
100% of the environmentalists would agree that logging and deforestation is bad and three quarters of you agree that deforestation is bad. But what do the companies say? Well they are saying that deforestation can be good as the wood is used to build all kinds of things for human use. We have revolutionised so many things with the use of wood. It has impacted the development in society, and to further society we must continue
And last but not least, the solutions:
1. Supply and demand
if we don't demand so much paper the company will not have to produce and supply as much . Therefor we should recycle paper as much as possible
And also reduce the usage of paper by using more digital media.
2. Some products say that no trees where cut in the making of this product, buy these instead of organic wood or timber
3. Be aware, tell people about these things and keep updated on the latest news. You can educate others about this worthy cause.
4. Please support and sign my petition.
Thank you to anyone who signed this petition. This petition will be sent to the minister of environment saying that we want a restricted number on how many trees are allowed to be cut down from our forests.
Thank you
Yours Sincerely
Hassan (BTW, I'm 10)