DEFER the Elliott Ave. Broadstone in 12South/Sunnyside: It's fast-tracked & wrong.
293
signers.
Add your name now!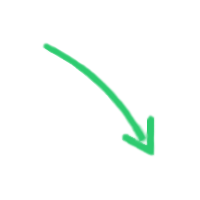 293

signers.

Almost there!

Add your voice!
Maxine K.
signed just now
Adam B.
signed just now
(Please leave a comment in the space provided; it's essential for showing just how badly people have been left out of the process.)
Nashville Vice Mayor and Council lady Moore,
I've joined my neighbors in signing a petition
respectfully urging you to defer the scheduled March 17th Third Reading of "Broadstone on Eighth" SP zoning legislation
, which imposes a contextually inappropriate four-story residential development on Elliott Avenue in Nashville's Sunnyside/12south neighborhood.

Our request is for deferment until the developers of the project can honor their commitment to make the necessary revisions that address our community's important concerns.

As you know, only a fraction of the impacted community has been represented in this matter, primarily those who support retail/commercial development along the 8th Avenue South corridor. Hundreds of hours have been spent coordinating with developer-affiliated teams, while only a fraction of time was extended for appropriate public education and notification of the development's impact and the councilmatic process.

Encumbered public engagement has led to false depictions of our neighborhood's position on the development, perpetuated mistruths about the development's height, and generally dismissed widespread concerns about traffic that will affect streets far beyond the Elliott Avenue construction area. Failures to represent homeowners and neighbors now imposes an over-scaled, overbuilt and contextually inappropriate development on the community.

Specifically, we protest that:

• by proceeding to a crucial Second Reading of this legislation four days before the actual community meeting on March 7, neighbors were denied the opportunity to discuss, process and present a unified and compelling case before the Metro Council on March 3. Further, at least two community residents, with their talking points in hand, were unable to enter the overcrowded Council Chambers to testify on March 3;

• by providing the neighborhood as little as five days notice about a second, crucial community meeting on March 7 (occurring four days after the Council's sole public testimony forum on March 3), community leaders minimized the public's participation with inadequate notification and a mis-ordered meeting;

• Slanted, biased and incomplete testimony was presented to Metro Council on March 3, as it was stated that only nine negative comment cards were received after a December community meeting — despite more than 30 emails of opposition received in the 72 hours prior to this Second Reading. These letters were disregarded without mention, lending false pretense that our community is not providing feedback and does not care (we are, and we do);

• strategic mistruths have also been perpetuated regarding the scale and height of this project, thus obscuring the public's perception and the full understanding of voting Metro Council members. As recently as March 3, the development's team and affiliates repeatedly stated before Metro Council that plans were reduced from four stories to three. This "reduction" only pertains to a portion of the structures; the false perception left that this entire complex will be three stories. Let this petition be clear: A fourth floor is proposed above the third floor on much of this development, bringing inappropriate height, density and traffic issues into various neighborhoods within Sunnyside/12South;

• beyond Metro Planning Department's "bare bones" required minimum, little communication about the development or the legislative process occurred. Inspection of Metro Planning's mailing manifest shows 60 recipients of meeting notices live out of the city, state and/or even this country. While they are property owners, they are not our neighbors. Another 156 notices reached residents of a single over-scaled nearby condo/apartment complex. Thus residents most impacted on the neighborhood's significant arterial streets (10th, 12th, Bradford, Belmont, Douglass, Montrose, Waldkirch, Vaulx, etc., and shortcut roadways that will be most significantly burdened by extraordinary, new traffic) were not advised;

• Despite vibrant and ongoing conversation with 50 concerned citizens on March 7, a community meeting was prematurely halted before issues about scale, height, traffic, setbacks, landscaping and process were adequately addressed;

For these reasons, and because the Developer's representative deferred all potential design revisions to the will of Council Lady Sandra Moore, and named her solely responsible for next steps, be it found that this petition is primarily directed to the Council lady and the Vice Mayor of Nashville Diane Neighbors.
Respectfully, we believe that by not adequately addressing the concerns of this community at this time with deferral, the people of District 17 are being failed their deserved and adequate representation;

Specifically, we request that you:

— immediately defer of 3rd Reading of Ordinance #BL2015-1027/Proposal No. 2015SP-003-001 from the March 17 Metro Council meeting;
— require diversion of the currently planned traffic from Elliott Avenue to more direct access of Hillview Heights and Inverness, and adequately publicize the complete anticipated traffic impact, particularly along Elliott Avenue and arterial roadways in the residential community;
— require increased setbacks along Elliott Avenue from the proposed 5 feet to 15;
— require reduced height on all structures located and/or situated within Metro boundaries from four stories to three stories;
—require greater landscaping concessions, including the salvation of its resident 75-year old magnolia and Maple trees;
— require a final meeting between the community and developers, after meaningful concessions on these points above, to review an acceptable plan.

Respectfully, the undersigned: