STOP Congress and Media Destroying My President
34
people have signed this petition.
Add your name now!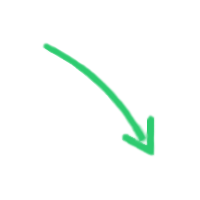 34

people

have signed.

Add your voice!
Maxine K.
signed just now
Adam B.
signed just now
The President of The United States was elected by you and me, not by Congress or the Media or Entertainers in Hollywood or by Special Interests even though THEY spent billions of dollars to try and purchase their president! The Career Politicians on the Right and Left are taking down your president! The man you elected to drain the swamp is being attacked and may even be impeached or possibly killed by all who oppose American life and your demand for change in Washington. This is not about The Wall, Obama Care, Taxation, or Immigration, although these things need to be addressed. This is about corruption in Washington D.C.! We can not address the issues we face as Americans when the American President that you elected is being attacked on every level in an attempt to keep the status quo in the Washington Empirical Ruling Class!
There has never been a more clear indication of a Tyrannical government that our founders warned us of than right now! We elected Donald Trump! There is a group of Americans who quietly and actually secretly voted for Mr. Trump; secretly for fear of upsetting those around us. That's right, the career politicians did not get the message that has been building for over 50 years. We see the corruption and are sickened by it. We see the broken system and know we need to take action. We have allowed it to go on for too long! The people who voted for Mr. Trump are from a diverse background that includes black, brown, red, yellow, white, gay, straight, Jew, Christian, Muslim and everything. We have put it all on the line to elect an outsider because we know that it is time for change. We have lost relationships, jobs, money, sponsors because we see what many do not. We see our country on the brink. We have certain Constitutional rights that protect us from just this type of thing and I will not address those here but you can read the constitution yourself.
We know its not entirely the fault of career politicians. We, the people, designed and have allowed this system to become corrupt. We have allowed money to be the ruler of elections, not the people. But we also know that career politicians have become career manipulators of a system gone wrong and are now enormously wealthy and powerful. They will do anything to stay in power and continue to build their empires. Look at them and listen to them and you will see that they are not "demanding for the American People". They are demanding for themselves.
We must stop the politicians and media from destroying our president with lies and made up charges. We must stop them by getting enough names on this petition to take to Congress and demand that they stop this immediately and disassemble their attempts to impeach the man we elected. We can then get on with the real matter of rooting out the real corruption in our government.
This is no longer simply a matter of trying to do the right thing for the American people. This is about power elite trying to bring down an honorable man elected to the presidency of the United States because he is an outsider who is doing what people elected him to do and the power elite don't like it. Enough is enough!
By signing this petition you are saying:
I demand that the Attorney General of the United States of America and the Congress cease and desist from further actions to investigate or cause any further harm to the President of the United States of America or his family. It is my belief that the charges that continue to surface against my president are part of a conspiracy from within the Government of the United States of America and from others who use wealth and power to control the way our country is managed to find, invent, mislead, lie, cheat, cause rumor, innuendo, use fake news, falsehoods, or whatever means possible to discredit, slander, abuse, assault, discriminate bully and cause harm through whatever means necessary with the end result to impeach my president falsely and without merit.
It is further demanded that the Attorney General find those responsible for this conspiracy and use the powers granted to the Attorney General of the United States to bring those responsible to justice.