Protect and defend Australian culture and lifestyle from the invasion of an Islamic state.
12
people have signed this petition.
Add your name now!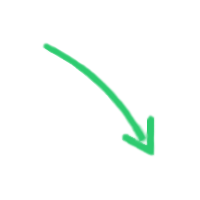 12

people

have signed.

Add your voice!
Maxine K.
signed just now
Adam B.
signed just now
Muslims in Australia have recently made their intentions loud and clear to turn Australia into an Islamic state, and strip us of our traditions and freedoms, and it is the duty of our government to prevent this and protect us and our lifestyle at all costs.
Stop the unrestrained immigration of Muslims
The Australian Government is obliged to listen to the Australian people's concerns about the unrestrained immigration of Muslims and extremist religious groups immigration in general, and must put in place laws and processes that protect the Australian people and lifestyle and oblige all migrants, regardless of race or religion, to commit to Australian democratic culture and lifestyle assimilation and abide by Australian laws and prove their loyalty to Australia.
Non compliance should result in refusal of entry or deportation.
All cultural or religious extremist groups who hold conventions or meetings with intentions of persuading the defamation or denouncing of Australian culture and law should be immediately deported from Australia, never allowed to return.
Protect and defend Australian lifestyle
Muslims in Australia and other Anglo Western culture countries claim they are offended by us and we are racist and intolerant.
The truth is they are grossly intolerant of our culture, lifestyle and laws and demonstrate outspoken discrimination toward anyone who is not a Muslim. They have strongly voiced their attitudes and intentions towards Non-Muslim people, branding us as infidels that must either be converted or killed.
Ban Burkas and Niqabs Etc:
This practice in Australia is considered offensive to our lifestyle and a potential threat to our local and national security. It is too easy for ill-intended people to abuse this practice for inappropriate and illegal behaviour. There are also many double standards with this issue.
For examples; school uniforms; some children are permitted wearing certain attire with the excuse of religious demand, while non-religious Australian children are prohibited. Australian women and their daughters are verbally abused accused of dressing like prostitutes; if we accused Muslims of distasteful dress we would be branded intolerant or racist.
Special Prayer rooms, toilets:
If government and commerce submit to these demands then they are also obliged to consider every other minority religion. It is far wiser to promote and uphold the Australian way and if these others don't like it here... leave!
Discourage Australian organizations from promoting and producing Halal foods:
We are increasingly being dictated by minority groups what we can and can't eat. People will say that we have a choice, however if the foods we prefer are replaced by alternate products for purely religious demand, then we clearly have no choice. For example people who enjoy a bacon burger, in a growing number of establishments are finding this unavailable because it 'offends certain minority groups'. Has our government considered the amount of people who are offended by the fact they can no longer get their bacon burger at their local outlet; just one small issue among many.
Our government needs to regulate this proliferation of removing food products that Australians have enjoyed long before the demands of these minority groups. Food outlets and retailers shouldn't be repressed by these groups on what they can and can't provide and sell, nor should Australian customers suffer for those decisions. If these minority groups don't like what is sold and served in our outlets they too have a choice... don't buy it.
Regulate building of Mosques across Australia:
We are constantly seeing an alarming development of Mosques, Temples and Islamic schools built in our communities, overshadowing our Anglo-Christian traditions. While all religious worship houses should be accepted in our multicultural society, it should not be at the expense of losing our fundamental identity, threatening our traditional Australian culture and values.
If we engaged in the same development practice in a Middle Eastern-Islamic country, we simply would not be allowed under threat of severe punishment.
Our government needs regulation to ensure this development does not lead to us losing our traditional Australian culture and identity while these alternate projects take over. If this continues at its current acceleration, soon visitors to Australia will assume we are an Islamic state purely by our urban visual landscape. It is paramount for our global positioning, our social psychology and the welfare of ordinary Australians, that we are recognised as a democratic based free society by our landscape, as well as our prominent traditional culture and values.
Stop Muslims from dictating how Australians should live:
Good genuine Australians are rapidly becoming oppressed by offensive authoritarianism from minority groups, particularly by Muslims. We are being discouraged from practicing our own traditional values under the absurd notion we are offensive, and belligerently encouraged to adopt theirs; when in fact, they should be embracing our culture while in our country.
Whether people acknowledge it or not, Australia is a multi cultural community founded on fundamental democratic Anglo-Christian tradition, values, culture and laws. To try and dictate to Australians that we should give up that freedom is an affront and offence to our country, laws and lifestyle, and should be seen as criminal intent against our constitution.
Democratic law stipulates that 'the majority rules'. Our Australian governments appear to have forgotten that and are allowing these 'minority groups' to rule, telling to us how we 'must' live and think. Our government needs to stop this now, because this unacceptable process is already taking hold. Muslims are already criticizing what we eat as unacceptable, what we celebrate as unacceptable, our religious choices as unacceptable, the clothes we wear as unacceptable, the way we behave as unacceptable and our free democratic lifestyle as unacceptable. If we were to make the same accusations in an Islamic state we would be immediately punished, incarcerated or killed for this. It is our very democratic system that they abuse and condemn that allows these people the freedom to speak out.
These are just 'some' of the issues concerning everyday Australians... have your voice heard on this growing problem and sign this petition to our government.
Links