Defend the Rights of the War-hit Children in the World
199
people have signed this petition.
Add your name now!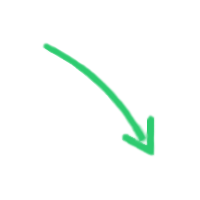 199

people

have signed.

Add your voice!
Maxine K.
signed just now
Adam B.
signed just now
In the Name of God
Dear Mr Ban Ki-moon,
We are the children of the world. Everyone claims to love us, but is anyone really thinking of us? Grownups have gotten far from their childhood; so far that they don't even dream about the ocean & the sky anymore. They've forgotten that once, their hands were filled with butterflies of kindness. We, the children, send the kites of prayer to the sky from every part of the world so that God sees them & brings back peace & friendship to the world. How good is peace & make-up! When we breathe in the air of peace, we become all similar & start looking for Paradise together. Let's reach for God together once again.
Mr Ban Ki-moon, we hate wars. We don't even want to see our parents stop talking with each other, because we believe it is a small war. As those who have signed this petition, we declare that we don't even want to write in our dictations about wars, terrors & occupations anymore. Instead of those really bad words, we just want to write peace, make-up, kindness, etc. We're going to keep writing them until the day only peace gets the mark 20/20.
Mr Ban Ki-moon! We hear you are the chief of an organisation where representatives of every part of the world sit together. Please give them a dictation assignment & make them write about peace. Teach them a history lesson & remind them that we are all followers of heavenly religions that had kindness & peace as their biggest instructions.
Mr Ban Ki-moon, tell the representatives of the world to write a composition about friendship & make-up. Order them to do a painting about love. Tell them that the children of the world don't like bombs. Tell them that in order to make friends with the children of the world, they should first throw out all the chemical bombs.
Mr Ban Ki-moon! As the chief, we expect you to order for the formation of a big & strong organisation to defend the rights of the war-hit children in the world. We will also pray & God will surely help. We are waiting for the sweet fragrance of peace & make-up to spread around the world. Finally, we would like to thank all the grownups who are willing to sign this petition with us.
Best Regards,
Those Who Wait for Global Peace
Persian Translation
به نام خدا
آقای بان کی مون عزیز ، سلام
ما کودکان دنیاییم. همه از دوست داشتن ما حرف می زنند اما واقعا کسی به فکر ما هست ؟ آدم بزرگ ها از کودکیشان دور شده اند ، آنقدر دور که حتا دیگر خواب دریا و آسمان را هم نمی بینند. یادشان رفته که روزی دستهایشان پر از شاپرکهای مهربانی بود. ما کودکان بادبادکهای دعا را از هر جای دنیا به آسمان می فرستیم تا خدا آنها را ببیند و صلح و دوستی را به دلها برگرداند. چقدر آشتی خوب است ، وقتی هوای صلح را نفس بکشیم همه شبیه هم می شویم و با هم دنبال بهشت می گردیم. بیایید دوباره خودمان را به خدا برسانیم.
آقای بان کی مون ! ما از جنگ بیزاریم ، ما حتا دوست نداریم پدر و مادرمان با هم قهر کنند چون فکر می کنیم این هم یک جنگ کوچک است ، ما امضاءکنندگان این نامه اعلام می کنیم دیگر حتا دردیکته ها و مشق مان هم نمی خواهیم از جنگ و ترور و اشغال بنویسیم ، و به جای همه این کلمات خیلی خیلی بد فقط می نویسیم صلح ، دوستی ، آشتی ، مهربانی... آنقدر می نویسیم تا فقط صلح نمره بیست بگیرد.
آقای بان کی مون ! ما کودکان بیشتر از همه قربانی جنگ آدم بزرگها می شویم ، بدون آن که نقشی در جنگها داشته باشیم...
آقای بان کی مون ! می گویند شما رئیس سازمانی هستید که نمایندگان تمام دنیا در آن جمع می شوند. به آنها دیکته بگوئید و وادارشان کنید از صلح بنویسند. به آنها درس تاریخ بدهید و به یادشان بیاورید که ما همه پیروان پیامبران آسمانی هستیم که درس بزرگشان مهرورزیدن و صلح بود.
آقای بان کی مون ! به نمایندگان همه دنیا بگوئید انشاء از آشتی و دوستی بنویسند ، دستور بدهید نقاشی بکشند درمورد دوست داشتن. بگویید کودکان دنیا دارندگان بمب ها را دوست ندارند ، بگویید برای دوست شدن با کودکان دنیا اول باید تمام بمب‌های شیمیایی را دور بریزند.
آقای بان کی مون ! ما از شما که رئیس هستید می خواهیم دستور بدهید یک سازمان بزرگ و قدرتمند تشکیل شود تا از حقوق کودکان درگیر جنگ دنیا دفاع کند. شما بخواهید ، ما هم دعا می کنیم و خدا هم حتما کمک می کند. ما منتظریم تا عطر دلنشین گل صلح و دوستی در تمام دنیا بپیچد. در پایان از همه بزرگ تر ها هم که همراه ما نامه را امضاء می کنند متشکریم...
با تقدیم بهترین درودها
منتظران صلح سراسر دنیا
Sponsor
27th International Festival of Films for Children and Young Adults. IRAN, ISFAHAN.
Links