Defend the Defenseless
22
people have signed this petition.
Add your name now!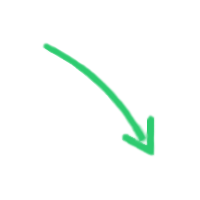 22

people

have signed.

Add your voice!
Maxine K.
signed just now
Adam B.
signed just now
Our children are our most precious things. They are pure, beautiful, and they are DEFENSELESS. It is our duty as parents, and even the childless adults in our community, to do everything in our power to protect our children. We care for our infants and toddlers, our bright-eyed and bushy-tailed youngsters full of sass and questions, to our high schoolers, eager to join the ranks of the "productive adults" among us. Yet we are failing to protect them from horrors this world can bring. We work tirelessly at work and at home to provide the best life we can to our children, and then we turn them over to the public schools, where they are exposed to the will of any "madman" who wishes to do them wrong. For decades the two largest teachers unions, The NEA and the AFT, have supported policies that include armed police officers, metal detectors, and surveillance cameras.
I say enough is enough. Us parents and our fellow neighbors have to evict the politics and the virtue signaling out of our schools and out of the way of our children's safety.
It is apparent that laws that prohibit specific acts only reduce their incidence. A statute, type written on paper, locked away in the town archives, prohibiting weapons and acts of violence in our schools and community at large, do nothing to stop a bullet or knife aimed at our children. Metal detectors, armed security, trained in conflict, and an air tight infrastructure with locking doors, passcodes and alarms, however, provide as much protection we can sanely give to our little ones. Sure, evil will find a way, but I am talking about making it such a difficult endeavor, that the perpetrator is too worn down to inflict the intended damage.
Our banks, full of digital currency, government buildings such as the DMV full of filing cabinets, high-class hotels, with high thread-count sheets, our stadiums, arenas, and casinos, they all have those security measures in place. Why are these places, with their fully insured physical assets more sacred and guarded than our children? If you say it's because they are places where people gather in large groups, then explain how a school full of hundreds of children are more capable of defending themselves against evil and thus don't need the security of even a gloomy DMV.
Every parent and sane adult should be willing to sacrifice whatever unnecessary luxury we have to reallocate monies to fund a project to immediately build the necessary infrastructure in our schools. we don't need free concerts, fireworks, and social pet projects; we already have an incredibly active and diverse town, full of people from all walks of life, caring for one another and trying to foster the best relationships that define a healthy community, what we need right now is action in our schools.
I HEREBY DEMAND THAT THE ELECTED OFFICIALS OF SOUTH WINDSOR, CONNECTICUT, AND THE UNELECTED STAFF THEY HAVE APPOINTED, WHOM WE HAVE ENTRUSTED OUR COLLECTIVE POWER TO, IMMEDIATELY CONVENE TO SIFT THROUGH THE PAGES OF OUR TOWNS 128.9+ MILLION DOLLAR BUDGET AND FIND AND REALLOCATE THE FUNDS NECESSARY TO IMPROVE THE SAFTEY OF OUR CHILDREN. NO PRICE TAG IS TOO HIGH FOR OUR YOUTH.