Defend our Constitutional Rights to a free and fair election
169
people have signed this petition.
Add your name now!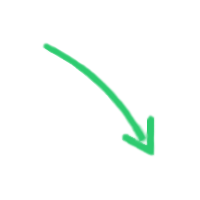 169

people

have signed.

Add your voice!
Maxine K.
signed just now
Adam B.
signed just now
Petition to the United States Congress

30 December 2020

We the undersigned do hereby petition the US Congress, both the House and Senate, on January 6, 2021 to object to the legitimization of the fraudulent election process as prescribed by the law. We also demand immediate action be taken to verify and validate the many claims of election fraud in order to give credibility back to our election process. We also demand that any and all violators be swiftly charged and prosecuted to the fullest extent of the law regardless of their political standing. Without a credible election process that all Americans can trust, we no longer have a Republic of, by, and for the people. To abstain or take no action is to be complicit with the violators and thus be guilty of Treason against your sacred oath to support and defend the Constitution of the United States and to the people you are sent to specifically represent.

We are at war but it is not a kinetic war. Thus far it has been a war utilizing only one key element of national power, INFORMATION. There is a concerted effort to manipulate or suppress Truth (Good) while sowing the seeds of division and hate (Evil). It is also not a war between countries, cultures, races or religions but it is in fact a war between Good and Evil.

Throughout the course of world history there have been a few times when such great evil rises to reveal itself so clearly. The last time such an evil was thrust upon the world was WWII. The US national leadership initially attempted to abstain, until evil came directly to our shores when the US was attacked at Pearl Harbor. January 6, 2021 will prove to be a key milestone for our nation in this current war. First, this war must be recognized by you and your colleagues on Capitol Hill. Second, this war is coming regardless and you have an opportunity to become part of the solution rather than part of the problem.

As members of the US Congress you will make a choice on January 6, 2021. The choice is to support and defend the US Constitution, which we believe to be inspired by our Creator for all men to be free, or to abstain and defend the Socialist agenda that will quickly destroy this great nation and the hope of the world for all men to live free.