Decriminalize Defamation in Azerbaijan
64
people have signed this petition.
Add your name now!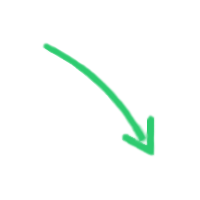 64

people

have signed.

Add your voice!
Maxine K.
signed just now
Adam B.
signed just now
English version (müraciətin Azərbaycancası mətnin sonunda )
To the President of the Azerbaijani Republic
Mr. Ilham Aliyev
Dear Mr. President,
Reforming the legislation on the protection of reputation (i.e. the defamation law) and bringing this legislation in line with the European Convention on Human Rights and the standards on freedom of expression set forth by the precedent law of the European Court of Human Rights, shall be a significant step in strengthening freedom of expression, professionalism as well as the responsibility of journalists. The fact that you included the preparation of a draft law on defamation in 2012 and submission of this draft law to the National Assembly (Milli Majlis) in the "National Program of Action to Raise Effectiveness of the Protection of Human Rights and Freedoms in the Azerbaijani Republic" added to our hopes that our defamation legislation and practice shall be developed soon.
Considering the importance of this legislation, civil society organizations have prepared and submitted to the government several proposed draft laws on defamation. The most recent version was prepared together with the OSCE Representative on Freedom of the Media. Local and international experts have reacted positively to this draft law. The draft law, which provides for the elimination of criminal responsibility for defamation, was prepared in accordance with the standards, guaranteeing proper and fair resolution of civil cases on defamation, set forth by the European Court of Human Rights when examining cases related to freedom of expression.
Dear Mr. President, 
We, the undersigned, ask you to promptly submit the above mentioned draft law to the National Assembly, exercising your right to introduce legislative initiatives. We believe that the adoption and correct implementation of the defamation law will be a significant step towards truly ensuring freedom of expression, which is one of the fundamental preconditions for sustainable development and progress of our country, rule of law, and human rights, and we highly appreciate any action you shall take in this regard.
 Azərbaycanca mətn
Azərbaycan Respublikasının Prezidenti
İlham Əliyev cənablarına 
Hörmətli Prezident! 
Nüfuzun qorunması ilə bağlı (başqa sözlə diffamasiya) qanunvericiliyin islahatı, onun Avropa İnsan Haqları Konvensiyasına və Avropa İnsan Haq­ları Məhkəməsinin ifadə azadlığı ilə bağlı presedent hüququnun müəyyən etdiyi standartlara uy­ğun­laşdırılması ölkəmizdə ifadə azadlığının və jurnalist peşəkarlığının, eləcə də məsuliyyətliliyin artması baxımından mühüm addım olacaq. Diffamasiya haqqında qanun layihəsinin 2012-ci ildə hazırlanıb Milli Məclisə verilməsini "Azərbaycan Respublikasında insan hüquq və azadlıqlarının müdafiəsinin səmərəliliyini artırmaq sahəsində Milli Fəaliyyət Proqramı"a daxil etməniz diffamasiya qanunvericiliyimizin və məhkəmə təcrübəmizin yaxın zamanlarda inkişaf etdiriləcəyinə ümidləri artırıb. 
Qanunun vacibliyini nəzərə alan vətəndaş cəmiyyəti qurumları diffamasiya haqqında qanun layihəsi təklifləri hazırlamış, hökumətə təqdim etmişər. Sonuncu daha da təkmilləşdirilmiş layihəni Azərbaycan Mətbuat Şurası ATƏT-in Media Azadlığı üzrə Nümayəndəsiylə birlikdə hazırlayıb. Yerli və beynəlxalq ekspertlər bu layihəyə yüksək qiymət veriblər. Diffamasiyaya görə cinayət cəzalarının ləğvini nəzərdə tutan bu Qanun layihəsi təklifi Av­ropa İnsan Haqları Məhkəməsinin ifadə azadlığı ilə bağlı işlərə baxarkən müəyyən etdiyi, mülki diffamasiya işlərinin düzgün və ədalətli həllini təmin edən standartlara uyğun hazırlanıb.
Hörmətli Prezident,
Biz bu müraciəti imzalayanlar yuxarıda göstərdiyimiz qanun layihəsini qanunvericilik təşəbbüsü hüququnuzdan istifadə edərək tezliklə Milli Məclisə göndərmənizi xahiş edir. Bu qanunun qəbulunun və düzgün tətbiqinin ölkəmizin dayanıqlı inkişafının, tərəqqisinin, qanunun aliliyinin və insan haqlarının təmin olunmasının təməl şərtlərindən biri olan ifadə azadlığının gerçək təminatı üçün mühüm addım olduğuna inanır, bu yöndə atacağınız addımlarınızı yüksək dəyərləndiririk. 
Sponsor
Media Rights Institute
Links