DECLARE SARDAR PATEL'S HOME AND SCHOOL IN KARAMSAD AS NATIONAL HERITAGE
359
people have signed this petition.
Add your name now!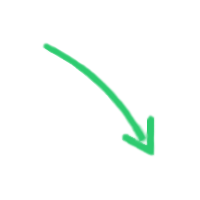 359

people

have signed.

Add your voice!
Maxine K.
signed just now
Adam B.
signed just now
Everyone knows Sardar Vallavbhai Patel as the Architect of United India and also as Iron Man of India and that is why our present Prime Minister Shri Narendra Modi , is giving very heavy importance to the speed completion of the special memorial that is being made in Gujarat by placing the tallest statue of any live or living in heavenly abode, in the world... and going to called as SARDAR PATEL MEMORIAL and also great importance is being given to the project from the National Image and Tourism aspect as well and is named as STATUE OF UNITY (http://en.wikipedia.org/wiki/Statue_of_Unity )because we all know that had Sardar Patel's iron clad mindset and vision for a United India not been there, nearly all the 535 princely states of earlier small rulers / kings in pre-independence stage, would not acceded to the Union of India, that just got independence from British Government, in 1947 and every state was asking for huge favor to accede to the Union of India, Sardar Patel, made it possible in remarkable way and time and least acceptance of conditions of earlier rulers in India.

A hefty and appropriate budget has also been allocated to it for Rs. 150 crores ( US $ 25 Million) to this project and all are looking forward to its completion and as it gets completed it will have the label of being a National heritage as well.
BUT, BUT, BUT , our important and significantly heart felt need of the moment, in everyone's heart, especially Sardar Patel's fans across the globe and especially in USA , UK and Canada etc. is to honor, beyond any doubt the Home of Sardar Patel and the School where he studied in Karamsad as a child, TO BE DECLARED AS A NATIONAL HERITAGE. PLEASE LET US ALL APPEAL TO THE STATE, CENTRAL GOVT AND THE CABINET OF MINISTER AT ALL LEVELS AND TO THE PRIME MINISTER NARENDRA MODI, HIMSELF TO DECLARE WHAT FIRST NEEDS TO BE RECOGNIZED ..... i.e. declaring the Home and School of Sardar Patel as the National Heritage.... this is so very important, because unless we declare Sardar Patel's home and school as National Heritage, it will not be cared for and will never have the importance, that it deserved for centuries to come for the person who is termed as the Architect of India's unity.
None of our kids and next generations will realize the importance of the place so important to the subject of Sardar Patel Memorial, as we all know the Mahatma Gandhi MemorialnamedKirti Mandir, the place where Mahatma Gandhi's family lived was innagurated by the first Dy Prime Minister and Home Minister of IndiaSardar Vallabhbhai Patelinaugurated and declared open this place for public on May 27, 1950...... But after death of Sardar Patel, no one seriously have felt the need to have Sardar Patel's home to be made as National Memorial... while the New Memorial is yet to come , for the sake of real memorial that should be recognized is Sardar Patel Home and the School, where he studied... as we all say Old is Gold, there is pure truth in the matter that Reality is also the actuality and Real things are Gold as well and so is the memory of Sardar Patel for all of us.
Please sign this petition, so that we all cross the hurdles of unnecessary blockage by some of the sections of people who for self-gain or politics are just shelving this long felt need and indirectly blocking this need of getting approval as National Heritage, we need to have this petition signed in thousands to let it reach the Central Governments Cultural Affairs Ministry and have immediate approval even before it could be reached the Prime Minister's attention again (since he remains so much busy because of domestic and international responsibilities) and then we call the Prime Minister himself toinaugurate the lovely and respectable status that Sardar Patel's home and school in Karamsad, (Anand District, Gujarat) will get as National Heritage .... which is a natural first choice to have National Heritage when we talk of Sardar Patel and then with the new tallest statue being inagurated, it will be added milestone and additional matter of pride for we Indians.
Friends, myself, Kamlesh Patel (Kam Patel in New Jersey eMail: kampatel.gc@gmail.com) along with my friends Rashesh Patel (in Karamsad: e Mail : akujipatel@gmail.com)and Shailesh Patel (in New Jersey: eMail: shailesh11375@gmail.com) with our larger group of friends appeal to sign this petition, will be get immediate attention when signed in thousands, please sign, eSigning of this petition is very simple and for any questions please e mail us on kampatel.gc@gmail.com or fax us on 888-235-2325