Declaration Reaffirming Hawai'i Independence, Protesting Na'i Aupuni, and United States Federal Recognition
953
signers.
Add your name now!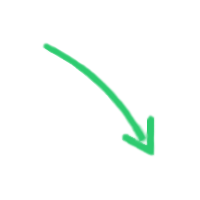 953

signers.

Almost there!

Add your voice!
Maxine K.
signed just now
Adam B.
signed just now
Declaration Reaffirming Hawai'i Independence, Protesting Na'i Aupuni ,and United States Federal Recognition
Whereas Kanaka Maoli are the first peoples of Ko Hawaiʻi Pae ʻĀina (the Hawaiian Archipelago) since time immemorial;
Whereas the Kingdom of Hawai'i was recognized as a nation in 1843 by the then Family of Nations;

Whereas the multi-ethnic Kingdom of Hawaiʻi - the majority of which were Kanaka Maoli - was overthrown in 1893 by a small clique of American businessmen with the assistance of the United States (US) military;

Whereas the living descendants of the citizens of the Kingdom of Hawai', like their ancestors, continue to assert unrelinquished sovereignty over Ko Hawai'i Pae 'Āina;

Whereas in 2014 the Department of Interior (DOI) ignored all verbal testimony for restitution, reconciliation, self-determination, and Independence as the DOI continues to pursue the path of Federal Recognition for Hawai`i;

Therefore be it resolved that we the undersigned:

Reaffirm our right to Independence and self-determination;
Repudiate Na'i Aupuni's/Aha 2016 false claim to be the representative voice of the Kanaka Maoli people;
Reject the present and future US attempts through the DOI to Federally Recognize the Kanaka Maoli people on a par with a Native American Tribe under the document entitled "Procedures for Reestablishing a Formal Government-to-Government Relationship with the Native Hawaiian Community;"
Assert our commitment to Uphold and Honor the ongoing endeavors to rebuild our Lāhui via, among other ways:
1) the reclamation of our gathering rights,
2) the spread of 'ōlelo Hawaii and the re-envisioning of our educational systems,
3) the revitalization of our traditional resource stewardship that assured food sustainability through responsible stream, estuary/reef management as well as kalo farming and fishpond upkeep;
4) resistance of the perils of climate change via the pursuit of a truly independent economic system free from the strangle-hold of transnational corporations;
5) the re-invigoration of traditional means of healing such as 'ai pono, ho'oponopono, lomilomi, and the protection of wahi pana like Mauna Kea, Waipi'o, and Haleakalā;
6) the expansion of scholarly research to uncover the full range of traditional knowledge that our kupuna gifted us;
Finally, we shall Unify all efforts to create an Independent Hawaii, and so restore Ko Hawai'i Pae 'Āina to the descendants of the Hawaiian Kingdom for a better future for generations to come...
A Mau A Mau
The Ahupua'a Council O Polipoli-Ahikuli o Maui, 'AinaLahui, Aloha ʻĀina No Koʻolau Loa, Aloha 'Aina Party, Aloha ʻĀina Truth Cafe, Black Koa, Destination Restoration, Exillion (DJ Keawekane) Hanakehau Learning Farm/ Ohana o Andre Perez, John Munn Kahikina Kelekona Foundation, Ka Hui Hawaii Aloha Aina-Hawaii, Ka Hui Hawaii Aloha Aina o Las Vegas, Ka Lei Maile Ali'i Hawaiian Civic Club, Kai 'Ula Pono'i Texas Hawaiian Civic Club, Kanaka Maoli Religious Institute, Kingdom of Hawaii (Free Hawaiʻi), Ko Hawaii Polokika, Kū-A-Kanaka LLC, Ku'e Petition Organizers-Moku O Keawe, The Koani Foundation, Lawful Hawaiian Government, Moana Nui, Nā Kūpuna a me Nā Kakoʻo o Hālawa, Na Maka o Ka 'Aina, Na Wahine Aloha 'Aina (UH Hilo student group), Nation of Hawaii, Native Hawaiian Organization Charity, 'Ohana Arts and Hula Studio LLC, Ohana Koa-Nuclear Free and Independent Pacific, Order of Kamehameha, Protest Na'i Aupuni, Pua Ana Ka Malanai Hula School, Sacred Mauna Kea Hui-He Maka Hiapo Na Wakea, Service Cater Kailua-Kona... please contact us at ahaalohaaina@gmail.com if your organization would like to be added on as a co-sponsor!
E kalamai that this particular free site does not allow us to disassociate your signature from the United States. That is a part of our struggle!