Declaration of Intent for Mask Choice at Northwest Classical Academy
41
people have signed this petition.
Add your name now!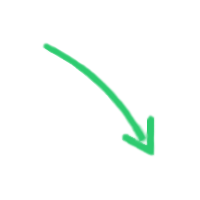 41

people

have signed.

Add your voice!
Maxine K.
signed just now
Adam B.
signed just now
We parents, caretakers, and students are incredibly excited about our new school and the educational and developmental opportunities that await both children and faculty at Northwest Classical Academy. We are eager to dedicate our time and talents to facilitate the laudable mission of NCA: to learn the true, do the good, and love the beautiful.
We have yet to receive any definitive direction from leadership regarding whether masks will be optional. Due to the many known and dangerous side effects associated with forced masking, this is a serious issue for many families with children registered to attend NCA.
Many of us have children who were forced to wear masks at in-person school all day, every day, last year, and have witnessed firsthand the myriad negative physical and psychological side effects that result from prolonged mask usage. Others of us were unwilling to accept the mandate and went to great personal and financial lengths to facilitate an alternative educational experience so that our children would not have to endure forced and prolonged masking. What all of us have in common is that, for the reasons enumerated within this declaration, WE SUPPORT MASK CHOICE AT NCA, BUT WE DO NOT AND WILL NOT SUPPORT A MASK MANDATE.
It is our understanding that NCA is in a unique position with respect to this decision, as it's beholden neither to the Cobb County nor Atlanta Public School regulations, and can make this mask determination independent of these entities. In the interests of beginning this journey with transparency and in hopes of influencing your ultimate decision to allow for mask choice, we submit this Declaration of Intent for Mask Choice at NCA for the following reasons:
Not only are children far less likely to contract and spread COVID-19 than adults, but they have a statistically negligible probability of developing serious complications from COVID-19 infection.
As of 2021, all people 12 years of age or older are eligible for highly effective COVID-19 vaccines which have been widely available throughout Georgia. As of June 30, 2021, Pfizer, Moderna, and J&J have confirmed their vaccines are effective against COVID variants to include delta.
While multiple scientific studies have concluded that masks do little to nothing to prevent COVID-19 transmission1, it has been scientifically demonstrated that the prolonged wearing of facemasks has substantial adverse physiological and psychological effects that are dangerous to the health and well-being of children and adults.2 These include hypoxia, hypercapnia, shortness of breath, increased acidity and toxicity, activation of fear and stress response, rise in stress hormones, immunosuppression, fatigue, headaches, decline in cognitive performance, predisposition for viral and infectious illnesses, chronic stress, anxiety and depression. To summarize, forced masking makes it difficult to breathe, focus, learn, communicate verbally and non-verbally, and causes headaches, confusion, and skin disorders.
A June 30, 2021 report published by the American Medical Association demonstrated that forcing children to wear face masks increases the amount of carbon dioxide in inhaled air to unhealthy levels. The study concludes, "We suggest that decision-makers weigh the hard evidence produced by these experimental measurements accordingly, which suggest that children should not be forced to wear face masks."3
On May 28, 2021, Gov. Brian Kemp signed a new executive order that restricts school districts in Georgia from mandating masks. The governor says staff and students can still choose to wear masks or be encouraged to do so, but schools can't enforce it.
On June 1, The Cobb County School District updated its COVID-19 health guidelines to make face masks optional starting June 7. "Any individual wishing to continue wearing a mask while attending school and/or school events should feel free to do so," the district said.
As we begin NCA's inaugural year, our school leaders have an incredible opportunity to defend and protect both the sovereign rights and overall well-being of our students and faculty. Given all we have learned this past year as we've grappled with and learned from the unintended consequences of our response to this pandemic, this will be best accomplished by giving students and faculty mask choice.
1https://wwwnc.cdc.gov/eid/article/26/5/19-0994_article https://www.ncbi.nlm.nih.gov/pmc/articles/PMC7680614/
2https://clinicalnews.org/2020/09/23/adverse-effect...