Innocent on Death Row
97
signers.
Add your name now!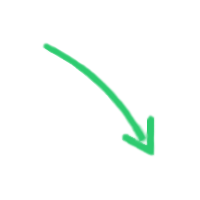 97

signers.

Almost there!

Add your voice!
Maxine K.
signed just now
Adam B.
signed just now
WE WON'T TOLERATE THE INJUSTICE DONE TO
DEATH ROW INMATE DEBRA JEAN MILKE!
WE DON'T WANT A DEATH PENALTY INDICTMENT AND CONVICTION BASED ON LIES, FALSEHOODS AND SLOPPY POLICE WORK!
WE DON'T ACCEPT THE LACK OF ACTION BY THE ARIZONA GOVERNMENT IN A CASE OF OBVIOUS JUDICIAL ERROR!
ACT NOW! MORE THAN 20 YEARS OF WRONGDOING IS ENOUGH!
DEBRA JEAN MILKE, sentenced to death on January 18, 1991, is a victim of the Arizona police authorities and the so-called "justice system" and its ruthless proceedings, concerned more with convictions than with the truth in this highly publicized case.
DEBRA'S 4-year-old son, CHRISTOPHER MILKE, was murdered in a desert area by a mentally unbalanced and alcohol abusing individual, ROGER SCOTT, either with or without the active participation of JIM STYERS. DEBRA had but little direct contact with SCOTT, who was friends with STYERS, DEBRA'S roommate. Fearing for her safety, DEBRA had moved into STYERS' apartment after an attack by her ex-husband, from whom she had then been divorced for almost one year.
On the day of CHRISTOPHER'S killing STYERS had reported the little boy missing from the Metro Center mall in Phoenix. Eventually police learned that JIM STYERS was accompanied by ROGER SCOTT during the day and - after conflicting statements - took SCOTT and STYERS to the police main station, where SCOTT admitted to his participation in the murder after 12 hours of interrogation, claiming that he had only been the driver : SCOTT'S confession, at , began with "Jim killed him". Approximately 60 minutes later the case lead detective, ARMANDO SALDATE, and another police officer left with SCOTT to locate the murder-scene. Only during that drive did SCOTT, worried about the consequences of his admitted involvement in CHRISTOPHER MILKE'S murder, change his story and make the crucial and self-serving incrimination of DEBRA MILKE, claiming "the baby's mother wanted it done". SCOTT would later admit to ROBERT JOHNSON, a fellow inmate, that his statements to police were almost completely untrue. Shortly after SCOTT changed his story, the dead body of CHRISTOPHER MILKE was found ()
At about that time, the order to arrest STYERS was given. The arrest of DEBRA MILKE may have also been ordered at this time, although SALDATE'S various contradictory and provably untrue statements about his decision to arrest her make it hard to know for certain. STYERS was arrested near his apartment in Phoenix () and was eventually interrogated (), but he refused any statements and requested an attorney.
Meanwhile three Phoenix police officers were en route to Florence, where DEBRA MILKE had gone with her step-mother and step-sister to stay with her family and await news of her missing child. According to their reports, these three officers were merely ordered to "learn her exact location". A local deputy of the Sheriff's Office was supposed to ask her to come down to the local jail facility and wait for Detective SALDATE to arrive. DEBRA, along with a family friend, and the three officers arrived at approximately the same time (). At that time - knowing the interrogation of STYERS had not yielded any results - SALDATE used a helicopter to go to Florence. The other detectives did not speak with DEBRA or her acquaintance at any time up to SALDATE'S arrival. SALDATE also confirmed at trial that he did not talk with the other detectives upon his arrival (). After entering the jail facility, SALDATE went into the room where DEBRA MILKE was waiting, sent her acquaintance out of the room and shut the door, leaving him alone with DEBRA. Thirty-five minutes later he emerged from the room. Only three days later he all of a sudden claimed she had confessed to a conspiracy to commit the murder of her 4-year-old son. This alleged "confession" was not witnessed nor tape-recorded, and the detective made no attempt to have her sign a statement verifying this claimed "confession" – in fact, SALDATE made absolutely no effort to do anything that would prove that this "confession" ever took place. In more than 20 years of unjust incarceration DEBRA has always unwaveringly and consistently denied any confession.
At trial SALDATE declared that he decided to arrest DEBRA when he saw her feign emotions upon hearing the news that her son had been found, shot to death. This is not true. Immediately after SALDATE entered the room, the other Phoenix police officers at Florence without delay proceeded to conduct interviews with DEBRA'S acquaintance, father, and step-family in which they informed these people that DEBRA was to be arrested for CHRISTOPHER'S murder – directly contradicting SALDATE'S sworn testimony in front of the jury. The arrest of DEBRA MILKE was preconceived solely on the disjointed statements of ROGER SCOTT, statements that SCOTT directly contradicted in his admissions to fellow inmate ROBERT JOHNSON. No other hard facts ever materialized against DEBRA.
Despite the two male co-defendants it was DEBRA MILKE who was painted as the 'mastermind' behind this crime, the murder of CHRISTOPHER MILKE. It is proven that SALDATE used every influence at his disposal possible to portray DEBRA as a "monster" not only to the media and the public, but also to her own family. DEBRA'S trial judge declared SALDATE'S police report including the alleged confession admissible even though the so-called "confession" was not witnessed and unsigned, thus endorsing the unfair and prejudicial treatment of DEBRA. She was convicted even before she ever entered the court room. On January 18, 1991 Judge Cheryl K. Hendrix pronounced the death sentence.
Concerned citizens have found more than seventy five lies of former Phoenix police detective, ARMANDO SALDATE, supported by an overzealous prosecutor, NOEL LEVY, creating an official scenario of the crime that is far from the truth – indeed a complete invention. We ask the State Attorney General : STOP THE INJUSTICE DONE TO DEBRA MILKE! BE MINDFUL OF YOUR SWORN DUTY TO SERVE JUSTICE TO EVERY CITIZEN IN ARIZONA! STOP USING TAX DOLLARS TO FIGHT THIS INNOCENT WOMAN, WHO NEVER HAD THE CHANCE TO PROPERLY GRIEVE FOR THE LOSS OF HER SON!
Links
For more facts about Debra's case please visit: