Pass The 28th Amendment to the US Constitution Concerning Cannabis
99
people have signed this petition.
Add your name now!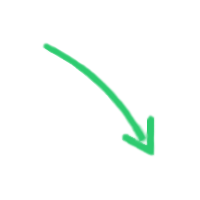 99

people

have signed.

Add your voice!
Maxine K.
signed just now
Adam B.
signed just now
My fellow Americans, the time has come for We The People to rise up and add the Twenty Eighth Amendment to the U.S. Constitution..
Amendment XXVIII.
"The Federal Government of the United States shall not infringe on the right of any State to pass laws concerning the consumption, cultivation, distribution, and production of Cannabis."
Debate 28 is about ending the confusing, complicated, and hypocritical control by The Federal Government concerning Cannabis.
Cannabis is at an interesting time and place. Humans have used it for thousands of years medically and recreationally. But, did you know Cannabis, or Hemp, was LEGAL until very recently? In fact, the Founding Fathers all grew it on their farms! Products made from hemp, especially rope, were a staple in America for nearly 200 years.
31 States have now legalized Cannabis on some level, and are now recognizing and embracing its' benefits. Eight States, nearly 20% of the Union, have now legalized Cannabis recreationally. Yet, at the Federal level, it remains a schedule 1 narcotic, the same as cocaine and heroin. Common sense as well as scientific data, and medical research, have proven this classification completely unjustified. Not only is Cannabis far less dangerous and addictive than alcohol and other illicit drugs, but we are truly on the threshold of discovering its nearly miraculous benefits in treating seizures, depression, disease, sleep and eating disorders, cancer and many other common medical ailments. It is now undeniable that Cannabis can improve lives from tiniest infants, to our most elderly citizens..
America has been down this road before. In 1919 The Eighteenth Amendment, known as Prohibition, was ratified and lead to disastrous results. It was ultimately repealed after only 14 years. Nearly 100 years later state control of alcohol laws are hugely successful and profitable. The alcohol industry in America today accounts for millions of jobs, and billions in revenue, yet one can still find everything from Dry Counties in which no alcohol is sold, to festivals celebrating craft brewers and distillers, adding billions to local economies. The people of our Towns, Cities, Counties, and States know what's best for them!
We all know the Federal Government, especially Congress, is crippled by partisanship and inactivity, it's time for us to ensure that laws and regulations concerning Cannabis be made at State, County and local levels, similar to alcohol.
DEBATE 28 IS ABOUT MUCH MORE THAN MARIJUANA LEGALIZATION.
DEBATE 28 IS ABOUT FREEDOM!
Marijuana is already legal in over half the States, with more being added every election cycle. It is prevalent in our culture, music, art, and nearly all media. Google Marijuana, scroll through the pages, do your own research. It may surprise you!
Millions of people are reaping the benefits of Cannabis daily.
At this point tens of thousands of jobs have been created, and are being created daily, in the cultivation, distribution, sales, advocation and education of Cannabis. Yet because of the federal restrictions there still remains an untaxed, criminally run and dangerous black market. Pressure is being put on law enforcement agencies nationwide and America's prisons are overcrowded because of this confusing and senseless federal regulation. Billions of dollars are being spent to deny billions of dollars in revenue, and countless jobs, to the States for no practical reason. This stifles creativity, entrepreneurship, and the American Dream..
The Tenth Amendment says:
"The powers not delegated to the United States by the Constitution, nor prohibited by it to the States, are reserved to the States respectively, or to the people."
WE MUST TAKE THIS ISSUE AWAY FROM THE FEDERAL GOVERNMENT NOW!
LET'S MAKE THE U.S. CONGRESS AND STATE LEGISLATURES DEBATE A CONSTITUTIONAL AMENDMENT LEAVING CANNABIS LAWS UP TO THE STATES.
URGE CONGRESS TO DEBATE AMENDMENT 28!!
Regardless of your feelings about Cannabis, if you value your freedom, please sign this petition and join our cause, and let the States decide.
And never doubt that small groups of dedicated people can change the world and the course of history.. After all, it's the only thing that ever has!
Thank you for your support.