Death Penalty Needs to Stay!
75
signers.
Add your name now!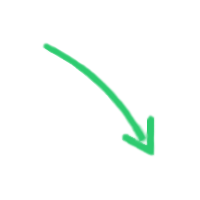 75

signers.

Almost there!

Add your voice!
Maxine K.
signed just now
Adam B.
signed just now
Govenor Quinn is asking for public opinion on the death penalty repeal before he signs it! send letters emails petitions and phone calls... Even if you dont believe in actual execution of a being, it is still a great plea bargaining tool to assure at least a life sentence in prison, for the heinous acts that have put these offenders where they are. Please sign if you agree and be thankful to god that you have not had to suffer through a tragedy such as the one we have...

Here's our story.... Keep in mind.. the murderer here accepted a plea deal of ONLY 50 years and if this law passes instead of serving that sentence and getting out at 71 years old, he could have got out 20 years earlier at the age of 51. our story....
BLOOMINGTON - A 21-year-old man was charged Wednesday with sexually assaulting, beating and strangling to death his pregnant sister-in-law in a room where his wife and three children were sleeping.
Jason Marksteiner faces three counts of murder and two counts of aggravated criminal sexual assault in the death of his wife's sister, Jodi N. McGrew, 19, of Hallsville, on Tuesday at his parents' house in LeRoy, according to a prosecution statement read in McLean County court.
Marksteiner was returned to McLean County jail after a judge found probable cause to support the charges. He must post $100,000 to be released.
Several members of the victim's family sobbed outside the courtroom before Marksteiner's custody hearing. They hugged each other and appeared in a state of shock after listening to details of the murder read in court by a prosecutor.
Police responded to 306 S. White St. - where Jason Marksteiner, his wife and three children were staying - after a 911 call around 6:15 a.m. Tuesday about a possible assault.
On arrival, police found Marksteiner naked with blood on his hands on the floor of an upstairs bedroom along with McGrew, who also was naked and had obvious head trauma, McLean County First Assistant State's Attorney Kim Campbell said in her statement in support of the charges.
McGrew, who was in the second trimester of her pregnancy, died of blunt-force trauma to the head with strangulation as a "significant contributing factor," according to preliminary autopsy results from McLean County Coroner Beth Kimmerling. McGrew was pronounced dead at the scene.
Prosecutors said Marksteiner knew his sister-in-law was pregnant.
He told police he hit McGrew at least 15 times with a rock he picked up outside the home and didn't stop even as she fought back and told him to stop, Campbell said in court.
Marksteiner said he did not have a reason to attack his sister-in-law other than he had thoughts of doing "great bodily harm to her" and was sexually frustrated, Campbell said.
His wife, who was sleeping in the same room along with her three young children, told authorities she did not see or hear the attack. She said she only woke up after the alarm went off at around 6:15 a.m.
Marksteiner allegedly refused to be handcuffed at the scene and police used a Taser to subdue him, Campbell said in court. Marksteiner was later treated at OSF St. Joseph Medical Center, Bloomington, and released.
The home is owned by Jason Marksteiner's parents, Bill and Teresa Marksteiner.
Family members said McGrew was spending Monday night at the house so she could help baby-sit her sister's three children Tuesday.
McGrew lived in Hallsville with her parents, Sandy and Mike Zogg, family members said.
The Illinois Department of Children and Family Services has taken protective custody of Marksteiner's three children, and they were in the care of a relative Wednesday, said DCFS spokesman Kendall Marlowe.
The case remained under investigation by LeRoy police, McLean County sheriff's department, Illinois State Police and the coroner's office. If convicted of the current charges, Marksteiner is eligible for life in prison.
Thank you for taking the time to read our story...
Please sign to KEEP the death penalty in force.