Dear Mr PM of Australia, Honourable, Scott Morrison, Redress Of Australia
15
people have signed this petition.
Add your name now!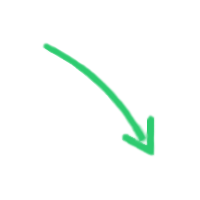 15

people

have signed.

Add your voice!
Maxine K.
signed just now
Adam B.
signed just now
To The Honorable Scott Morrison PM of Australia
Dear Prime minister Scott Morrison

I Demand you Immediately act on My Will & Your position as Prime Minister of Australia Position, to Demand a full Independent Federal ICAC with full Independent Royal Commission, open Rules, open to the public In the safety of the Australian people been racially vilified/Vilification of/ against Race, Creed, Color, values, belief, religion, way of life, inherited values, Laws /Lore and against our Australia Country/States People For an accountable government within Australia & States To bring Integrity, Honesty, Trust & Accountability for a fair and Just Society By Rule of Law, The Commonwealth Australia Constitution 1900 - 1901 Act - Preamble, Magna Carta, Heabus Corpus, bill of Rights 1688 & the Treaty of Versailles under God, Crown, Country, State, Law Of The Land, Common Law
I took Oath Under God,= Crown, Flag & Country to protect the Australian people & Country Commonwealth Aust Constitution 1900-1901 Act - Preamble and all Other above from Wrongdoing, Foreign Takeover, Rough Govt, Corruption, Treason, Breach of Constitution Clauses, Breach of Human Rights International/National, Breach of Common Law,
It's not Hard doing the right thing in Honour/Honor In Peace/in a Peacefully Way under the True Rule Of Law with remedy to fix this Australia Country/State That all Australian People love.
For Peace, Harmony, Safety of all the Australian people, families, children, & for the future of our Country & Its inheritance, Freedoms, Liberties, Human Rights under God.
creating opportunity for jobs in Australia & States with big opportunities in Tourism, Sporting, Accommodation, Farming, Competition for small businesses and Agriculture to thrive that would lift Australia & states into the future for our Children's future Keeping family's together,
Remedy to fix the Australia we all love
1st, Australia Country & Australian people first, this is priority,
2nd, Call for a full FEDERAL ICAC WITH ROYAL COMMISSION with fully independent open rules & open to public, with charges to be laid,
3rd, Stand down all front benchers in the Australia Parliament
4th, Put freeze on all their bank accounts & passports till investigations are over,
5th, Find out the true damage that has been done,
6th, Retract political correctness, Cut RED Tape on Businesses, so they can expand to release & relieve pressure on businesses & property, Farms/Farmers
7th, Sort Taxation & Royalties on all mines, exporting. Tax Dodging
8th, Fix our hospital, Improve our Emergency Services and health Systems, housing, Infrastructure crisis, our homeless, Elderly, Vulnerable, Vets.
9th Sort out the UN, EU, foreign Country Take over of our borders as Australia is a independence Nation and should not have any interference in our political or under inflorescence , as per sections 40 to 46 as per Commonwealth Constitution 1900-1901 Act
10th, Sort out our coal contracts & fuel SUPPLY, making sure we can refine our own fuels, and storage of, creating full time jobs,
11th, Open manufacturing, factories creating full time jobs,
12th Open trade schools & education to excellence for everyone to strive to their best abilities
13TH MORE Exporting Less Importing
14th Help our farms & farmers get back on their feet, water supply, build dames, get our food bowl back in shape
15th Build our meat works, back it up with export of meat, and build our wool markets back up.
16th, Full Protection of our Australian Borders, If foreign people that want to come to Aust, they come by the front door and no illegally to work, after been scanned, processed through the highest standards, & checking for diseases that can be carried to our country,
17th If they cause trouble or are charged by police deported straight away, our Country, our Rules, our Laws, our values, our way of living, Not theirs, don't like it LEAVE,
18th.Reinstatement the Commonwealth Australia Constitution 1900 Act - Preamble as was original form with the 8 out of 44 referendums that We The People of Australia passed/ was carried, Heabus Corpus, Magna Carts, Bill of Rights 1688, as from Federation & Treat of Versailles that was put in place after the war,
19th, Cuts to MP,PM wagers/Salary
MAKE AUSTRALIA GREAT AGAIN
For the peace, harmony. Safety freedum of the Sovereign Australian people, families, children, & for the future of our Country.
:Master:-Mark-Edward:- of the Family;-Hines:
Commonwealth Public Official Australia
https://www.theguardian.com/commentisfree/2018/jul...
https://www.linkedin.com/pulse/what-our-government...
https://www.linkedin.com/pulse/dear-mr-prime-minis...
https://www.linkedin.com/pulse/dear-mr-pm-you-part...
https://www.linkedin.com/pulse/say-aboriginal-peop...
https://www.linkedin.com/pulse/local-councils-gove...
https://www.linkedin.com/pulse/so-lawyers-permitte...
https://www.linkedin.com/pulse/miss-use-powers-mar...
https://www.linkedin.com/pulse/taxation-australia-...
https://www.linkedin.com/pulse/ask-your-political-...
https://twitter.com/Talaolp/status/102362096409180...
http://dfat.gov.au/about-us/corporate/portfolio-bu...
https://twitter.com/MadamCurious/status/1026002204...
https://www.theguardian.com/australia-news/2018/au...
https://twitter.com/TeamTAbbott/status/10264273994...
https://twitter.com/TomHRLC/status/102661501207949...
https://twitter.com/SkyNewsAust/status/10249671182...