119 Ministries - Please Remove Your 'Star of David is Pagan' Teaching
75
people have signed this petition.
Add your name now!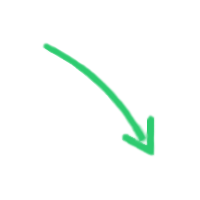 75

people

have signed.

Add your voice!
Maxine K.
signed just now
Adam B.
signed just now
Dear 119 Ministries Administrator,
The signers of this petition ask that you remove the Star of David teaching you recently published as we feel you are doing yourself, the Jewish people who identify with this symbol, and the body of Messiah a great disservice by promoting it. Although your teaching is inconclusive as to whether the Star of David is a pagan/satanic symbol, we feel it is potentially divisive and unproductive in doing what we as disciples have been commissioned to do: make disciples of all nations.
We feel it is offensive to a vast number of both Jews and Messianic Jews who could not care the least bit about the 'inconclusive' evidence of the Star's pagan background but instead, see it as a unifying banner under which they can find hope in a world that is growing increasingly anti-semitic by the day.
Secondly, there are countless individuals who hate the Jewish people and will use this teaching to further distance themselves from and belittle those who identify with this symbol. We feel it is disrespectful to those who, while wearing such star, were stripped of their freedoms, tortured and killed at the hands of the Third Reich in the 1930's and 40's. This teaching, comprised mostly of conjecture and unsubstantiated research, will serve as cannon fodder for those looking to re-stoke the fires of anti-semitism within the body of Messiah, Yeshua. It is taking a step in the wrong direction. You have over 70,000 'fans' on your facebook page, surely many of those (not all) will be discouraged, distracted, offended, or worse, use this teaching as a weapon.
Lastly, we loved your ministry the most when it was focused on equipping believers with the exegetical skills necessary to combat the errors of Replacement Theology, not churning out sensationalized videos that are based on superstition and misinformation. You offered many invaluable teachings and articles on the importance of 'testing everything', but this teaching has been tested and have proven to be nothing shy of a major distraction from the true work at hand, that its, the weightier matters of the Torah. This teaching is both speculative and diminishing of your credibility as a ministry that is grounded on and has prided itself in factual, Biblical truth. Our hope is that you will deeply consider and pray about the immediate removal of this teaching before it does more damage to the inter-faith relationship of Jews and Christians. We encourage all families and local congregations to pray about and act on their individual convictions pertaining to religious symbols such as the cross or star of David and fully support their decision in the context of their family and faith community.
In the precious name of our perfect Messiah Yeshua,
The undersigned parties.
Ephesians 4:3-6