CAN AMICABLE SETTLEMENT TURNED BY NATIONALISED BANKS ?
22
people have signed this petition.
Add your name now!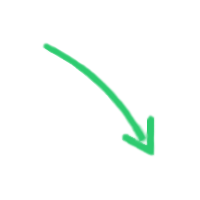 22

people

have signed.

Add your voice!
Maxine K.
signed just now
Adam B.
signed just now
CAN AMICABLE SETTLEMENT TURNED BY NATIONALISED BANKS IN RESPECT OF DISABLED EMPLOYEE?
Even Government of India has declared International year of Disabled Persons, disability friendly is our expected motto, but we are not able to get points on these expected motto in and around the society. However in some educated fields like banking sector we found a proof of negligence in promoting an hearing handicapped officer to the higher cadre inspite there have a clean guidelines from concerned authority to do so.
As in my case about to get promotion to next higher cadre Government of India advised my employer to consider promotion to next higher cadre, the bank has not replied to the government's e-mail instructions due to unknown reason. . Hence Director, Ministry of Social Justice & Empowerment, Govt.of India,New Delhi moved the matter to Industrial Relation, Ministry of Finance, Banking Division, New Delhi for an immediate action ,but I.R.Department of Banking Division yet to disposal the matter,hence further result is expected. As Ministry of Social Justice and Empowerment's directions sent to my employer -Canara Bank comes under Section 59[b] of Persons with Disability Equal Opportunity Protection of Rights ,Full Participation Act 1995,i.e. that be treated as Executive Instruction, hence none disobey this Section 59,direction sent by Ministry of Social Justice & Empowerment has been produced as above : [
http://api.ning.com/files/tJhj9z0b-xRJN0V*oF4IOFoGtl-oFoqK8q3OVzIe2nUsD*oypktgIVIzpy6v*hn4*mm4sJINozkbNHTz6pDfQ97tCciEeOGQ/letterbyDirectorministeryforsocaljusticeandempowermenttoCANARABANK.jpg
]
This was also concurrence of High Court of Karnataka's judgement under my Writ Petition No.6766/2008,but i am surprised what reason High Court of Karnataka did not find above e-mail instruction sent to canara bank was comes under section 59[b],hence an Writ Appeal was filed under Case No.WA1387/2009 and High Court held that Promotion reservation is must hence high court would like to send direction to Government of India in implementing promotion reservation in all government services like banking sector [Judgement copy available at -
http://164.100.80.145:8080/dspace/bitstream/123456789/231612/1/WA1387-09-12-11-2009.pdf
and also at :
http://164.100.80.145:8080/dspace/bitstream/123456789/39016/1/WP6766-08-11-03-2009.pdf
]
The fact is that Sri Kodakkal Shivaprasad hearing impaired person since his childhood joined Canara Bank under disabled persons quota as an filing clerk, after completing 18 years of service he got promoted to officers cadre under disabled quota after intervening at Office of the Court of Chief Commissioner for Disability, New Delhi during the year 2000-01,now me has completed 6 years of service as an officer and eligible for promotion to Manager post, accordingly me appeared and wrote the promotion written test. But due to my hearing handicapped, unfortunately me has not come out in the successful candidates list, immediately Kodakkal Shivaprasad approached the banks Chairman & Managing Director at Head Office to consider my promotion to manager post as a special case under disabled persons quota but the department was in mute, however Circle Office, Hassan informed that they have not considered my promotion to Manager post. Therefore Kodakkal Shivaprasad approached the Ministry of Social Justice & Empowerment, Govt.of India and accordingly they have advised the Canara Bank to consider my promotion to Manager post. In spite governments guidelines in clear bank has not honored the government instructions and make it in to a dispute one!
However my efforts to get an amicable settlement get vain in outside the court,therefore matter was moved to Supreme Court of India under Case No.SLP[CC]8813/2010 but was dismissed for the reason delay condemned in filing suite.
For an general awareness and to reconsider my appeal for getting promoted to Manager post i have already created similar petition at :
http://www.petitiononline.com/mod_perl/signed.cgi?924
and got abut 235 valuable signatures in my favor and forwarded that to the concerned authority but was not get any fruitful signals.
Therefore i appeal with philanthropists like you, please do sign the petition in my favour and get motivation for promotion to next higher cadre with amicable.
with affectionate,

KODAKKAL SHIVAPRASAD
http://www.kodakkal.ning.com
Sponsor
http://www.kodakkal.ning.com
Links