Deaf People Denounce the Seattle Police Department for the killing of John T. Williams
1093
people have signed this petition.
Add your name now!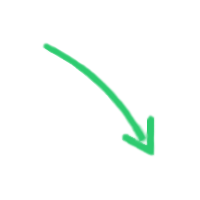 1093

people

have signed.

Add your voice!
Maxine K.
signed just now
Adam B.
signed just now
Protest the killing of a partly Deaf man!


Eric Gordon WIlliams (John T. Williams' brother) at a First Nations rally to call for an investigation into the murder of John T. Williams

WATCH VIDEO HERE! (IN ASL & CLOSED CAPTIONING)


On August 30, 2010, a partly Deaf Native American man, John T. Williams, was shot and killed by Officer Ian Birk of the Seattle police, after Williams was seen crossing Boren Avenue at Howell Street with a folding 3-inch carving knife and wooden board.
Williams was standing 9 to 10 feet away when Officer Birk, a rookie officer with just two years of experience, stopped his cruiser, got out, and shouted orders at him to drop the knife three times before he fatally shot Williams in the chest four times. The confrontation lasted less than 1 minute.
Williams was of the Ditidaht First Nation, a member nation of the Nuu-Chah-Nulth, and came from a long line of Indigenous American artists in the First Nations who carved wood. It is legal in Seattle to carry a 3 inch knife or shorter. Williams sold his small totem carvings at the Pike Place Market. It was widely known in the local community that Williams was deaf in one ear and had great difficulty in communicating with people. He was known to wear headphones or ear buds.
After initial reports that Williams advanced on Officer Birk, the Seattle Police Department said they could no longer be sure that had occurred and Williams had not moved threateningly towards Officer Birk.
The Seattle Police Department is now investigating but has released no information. The Seattle Police Department has been facing controversy in the aftermath of some recent brutality cases (
cops abused a Hispanic suspect & called him "

Mexican piss"
,
another incident where Seattle cops punched a 17 years old girl for jaywalking
, not to mention
5 deaths in 1 week caused by Seattle cops
)
Here are some important facts:
Williams was shot four times in the chest, which is brutal, excessive force.
The confrontation lasted less than 1 minute.
Officer Birks reacted too quickly.
Williams was killed in the afternoon in broad daylight at 4.30 pm.
Williams was partly deaf and unable to understand Officer Birk's orders from 9 to 10 feet away.
It has been a long-lasting established tradition for Native Americans to be carving wood on the streets of Seattle, which has a large Indigenous population. It's not unusual for Native Americans to carry knives around in Seattle.
William's sudden, tragic death at the hands of the Seattle Police Department is a serious reminder that any Deaf person's life could be in danger should a situation with the police ever arise.
In United States alone, there are 37 million Deaf people (
source
). Two to four of every 1,000 Americans are Deaf (
source
). It is extremely important for police officers to be well-prepared to interact with Deaf and Heard of Hearing people.
As Deaf people, we want to be reassured that the police will have our rights in mind and ensure that we are aware and understanding what they are trying to communicate to us. We want a guarantee that we will not be shot in the back if we are told to halt several times and still do not turn around or respond sensibly to shouted commands.
We are Deaf. How are we to hear or understand police shouting at us? Should we be shot because a police officer is impatient or feels threatened?
As Deaf people, we do not want to fear for our physical safety if we are approached by a police officer who may or may not be aware of our hearing loss. We do not want to worry about getting shot in the chest more than once if we do not respond to a police officer's orders.
We, the undersigned Deaf community, are outraged that the police could be so callous and careless in shooting a man four times after he did not respond to their calls. We demand the Seattle Police Department looks into the John T. Williams murder case and re-evaluate Officer Ian Birk's records.
We, the undersigned Deaf community, call upon the City of Seattle and the Seattle Police Department, to consider re-training their police officers in dealing with Deaf & Hard of Hearing people in situations.
We, the undersigned Deaf community, mourn the death of John T. Williams, who was an extremely talented artist, sculptor and wood carver. He was one of our own and he was one of their own. Native American leaders
have called for an investigation
into the murder of John T. Williams and we stand by them. We stand in solidiarity with the First Nation people and Native Americans.
Sponsor
Sabina England Peter Fogarty
Links