Munsee and Mohican Language Efforts
14
people have signed this petition.
Add your name now!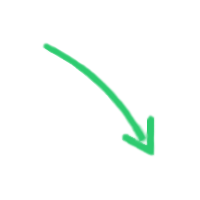 14

people

have signed.

Add your voice!
Maxine K.
signed just now
Adam B.
signed just now
YOUR SIGNATURE WILL REMAIN ANONYMOUS IF YOU CHOOSE SO On June 9th, 2009 at 5:00 PM the Stockbridge-Munsee Language/Culture Committee met and approved two budgets for language activities that will be occurring in the Mohican Nation Stockbridge-Munsee Community. 1. 3rd Annual Language and Culture Family Camp: August 5th-7th 2009 2. 6th Lunape-Munsee Teachers Immersion School (1st time hosted by the Stockbridge-Munsee Community): October 2009 These budgets are now being put on the agenda for the next Tribal Council Meeting (Tuesday, June 16th, 2009 from 5-10 PM). Please attend the Next Scheduled Council Meeting to show your support for the restoration of the Munsee and Mohican languages. All participants and family members of participants in previous language activities, those interested in learning the language, and those who just want our languages to be alive and well in our community please come to the council meeting to show your support. Whether you can or cannot commit to attending this meeting, please show your support by signing this petition. The purpose of this petition is to declare to the tribal council how many supporters we have for the Languages and Culture that belong to our people. Please fill out the petition whether you want your name with held. Please comment on why you support the Languages and Culture so that we may share these with the Tribal Council and the community. Our efforts do not end here. Our Sovereign Government does not have a Language and Culture Code adopted into our Tribal Ordinances. Please sign this petition to declare that the Tribal Council takes a proactive role in supporting the tribal languages and culture by DRAFTING AND APPROVING A LANGUAGE AND CULTURE CODE. This set of principals and regulations can do the following: 1. Ensure that all community members have the right to seek, learn and practice their tribal languages and culture 2. Protect tribal languages and culture from unethical exploitation and defamation. 3. Tribal Council makes the necessary provisions to ensure that language and cultural services are made available to the community. 4. Tribal Council makes the necessary provisions to ensure that language and cultural activities (of a social nature) are made available to institutions of education where community members are attending. NOTE: THESE ARE ONLY SUGGESTIONS OF WHAT A LANGUAGE AND CULTURE CODE COULD DO FOR OUR COMMUNITY. Having a code will open the door for tribal employees to apply for grants to assist with their programming. A code will also foster grass roots organizations and non-profit groups in the community that can apply for grants and provide language and culture services to the tribal community. Further more, a code can provide the support needed to create a core research team dedicated to researching and revitalizing the Mohican language. It has been done in other tribal communities across America. Grants have also been funded to American Tribes with no living speakers that worked in conjunction with relative Canadian First Nations with living speakers to bring the language back to their community. Please note that for the past 33 years women, men, children and elders have been learning Munsee language from living language speakers in Moraviantown and Muncey, Canada where two Munsee-Lenape (Delaware) reserves are located. During the time of John Quinney and John Adams people from these communities came to Stockbridge where their living descendants have continued to remain here in 2009. To learn more about Tribal History visit the Arvid E. Miller Library/Museum N8510 Moh-He-Con-Nuck Road PO Box 70 Bowler, WI 54416 Phone: (715) 793-4270 Fax: (715) 793-4836
Sponsor
This petition is sponsored Monique Tyndall, Enrolled Stockbridge-Munsee. Omaha and Muskogee descendant. Elk Clan. This petition is being sponsored only to provide current information on Language and Culture Activities in the Stockbridge-Munsee Community; Gain supporters for Language and Culture activities in the Stockbridge-Munsee Community; Report the NUMBER of supporters to the Language and Culture Committee, Tribal Council, and Fellow Language Learners. IF THIS PETITION CAN SERVE ANY OTHER USES FOR THE SOLE PURPOSE OF REPORTING ON LANGUAGE AND CULTURE IN THE STOCKBRIDGE-MUNSEE COMMUNITY THAT HAS NOT BEEN STATED IN THE PETITION, ALL SIGNEES WILL BE CONTACTED VIA E-MAIL FOR THEIR CONSENT.