Remove Ban on BBC Documentary "Daughter of India"
168
people have signed this petition.
Add your name now!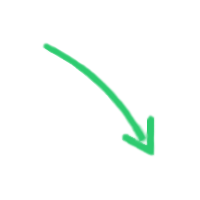 168

people

have signed.

Add your voice!
Maxine K.
signed just now
Adam B.
signed just now
The makers of the documentary do not 'intend' to breach the peace or cause mischief through their documentary.
If the Parents of the girl don't object, no one else should.
The documentary is an unbiased attempt to tell the truth as facts are not misconstrued or falsified in any way.
The documentary clearly shows a darker side of our society, which still has a very negative and disrespectful ideology towards women. This needs to be known, as it can no longer be brushed under the carpet.
What this documentary has done though is that it has collated all the aspects of one of the cases of most heinous crimes committed against a woman and presented it. Every time one reads of a rape, one cannot help thinking "Why did he rape her? What was going in his mind?". One cannot help thinking "What must she have felt?" One cannot help thinking "What did her family feel like?", "What are they doing now, 5/10/15 years later?"

This documentary is an attempt to answer such questions. It is a snapshot of our society, even if it may have covered the goriest of the cases.

The makers of this documentary have clearly gone the extra mile to show the facts in a very sensitive way. This work, deserves an audience and demands public debate - the cornerstones of free speech in a democratic community.
Banning any content that can be circulated digitally, is a futile exercise. Such actions have been taken against AIB Roast and more recently with the movie 50 Shades of Grey. It would be better if you simply face the problem head on instead of resorting to nonconstructive, futile bandages like bans.

This documentary has shown us:

1. That education has failed to make us better human beings. A family from a humble background was educating their daughter who had aspirations to become something in life. This family didn't have objections about their daughter taking a break from her studies and enjoying a movie late at night, just like anybody else. On the contrary, two educated lawyers hold backward views that women shouldn't venture out at night. Isn't it ironical?

2. That rapists don't look like monsters. They look like the guy-next-door. Nothing in their outward appearances reveals the dangerous potential of violence within them. This will help men understand why women are wary of anyone and everyone.

3. That, quaintly, how familiar the rapists statements sounded. Under the initial rage and shock at his words comes the thought that one has heard those words before. Because so many people think like him. This documentary shows that the rapist wasn't any different form the rest of us, in thinking that women should be locked up in homes after 9pm.

4. That our justice is so slow, it might as well be non-existent. We know what happened, we know who did it, and yet we see them alive and kicking.

Indians aren't little children who need to be shielded from the knowledge of evil. Because evil already exists amongst us. Not showing the documentary is the same as not looking at a wound because it is ugly to look at, and hence allowing the wound to get infested and damage the whole body part.

Please always write a few words in the comments. Your Petition should come with a voice.