Implement Darfur Crisis Solutions Now
19
people have signed this petition.
Add your name now!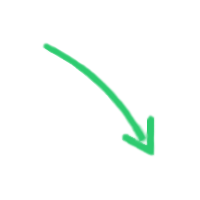 19

people

have signed.

Add your voice!
Maxine K.
signed just now
Adam B.
signed just now
Dear President Bush, New York Senators Hilary Clinton and Charles Schumer and Representative Nita Lowey, We the citizens of Chappaqua and Pleasantville in the state of New York, and the surrounding towns of America are uniting our voices into one loud cry for the 2.5 million displaced children, mothers and fathers of Darfur and the 400,000 victims of this genocide. We commend the fact that \"through NATO logistical support and USAID humanitarian donations, the US has led the international community in assisting Darfur\" and has donated $1.7 billion. (savedarfur.org) But we understand that further immediate action must be taken before the numbers grow from 400,000 to 2 million people perished. (savedarfur.org) It is our belief that measures can be taken to stop this genocide that takes 10,000 lives every month. For this reason, we encourage the Bush Administration, the UN, the EU and NATO to seriously consider the following ideas: 1. Demand a peace agreement through intense diplomatic pressure and economic sanctions on Sudan (NY Times, Nicholas Kristof, 3/13/07) 2. Establish a no-fly zone over the area of crisis which has grown from the size of France to the size of Western Europe (NY Times, Nicholas Kristof, 3/13/07) 3. Insist the African Union troops obtain a stronger civilian mandate (so they can actually protect lives), and receive \"a major increase in the number of troops on the ground, and much larger logistical and monetary contributions from the UN, the EU and NATO\"; (savedarfur.org) 4. Visits personally made by President Bush with leaders from China and Egypt to a Darfur refugee camp in Chad (NY Times, Nicholas Kristof, 3/13/07) 5. Obtain additional urgently needed press coverage with a \"prime-time speech on Darfur\" given by President Bush (NY Times, Nicholas Kristof, 3/13/07) 6. Arrange for a summit on Darfur in Europe led by President Bush and Tony Blair (NY Times, Nicholas Kristof, 3/13/07) 7. Guarantee to help finance reconstruction as an incentive \"to wary Darfuris to back a peace deal\" (NY Times, Nicholas Kristof, 3/13/07) Let\'s not waste another moment! \"Otherwise, north central Africa may collapse completely into war and anarchy, costing us countless billions and resulting in several million deaths over the coming decade.\" (The New York Times, Nicholas Kristof, \'How Do You Solve A Crisis Like Darfur\', March 13, 2007)
Sponsor
This petition was created as an interfaith project by the Board of Mission and Services of The First Congregational Church of Chappaqua. It will be delivered to our president and our senatorial and congressional representatives by Mother\'s Day, 2007.
Links
http://www.savedarfur.org http://www.nytimes.com