Danny Masterson: Innocent until proven guilty
31
people have signed this petition.
Add your name now!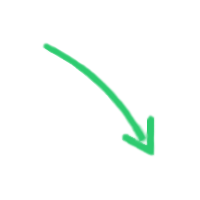 31

people

have signed.

Add your voice!
Maxine K.
signed just now
Adam B.
signed just now
What happened to being treated fairly in this country? We are all innocent until proven other wise in a court of law. Netflix has dropped Danny Masterson because of an allegation made by 4 different people, 1 of them is confirmed to be an ex girlfriend.
I have never taken a stand like this over a sexual/ rape issue, because I'm a victim of sexual abuse. And I have always let these issues work out in court before saying if the allegations are true or not. And the case of someone famous with money I find myself thinking that there are many greedy people in this world And will make claims for the purpose of settling with money.
I'm not saying he did not do this, I don't know and there's only two people that know the truth. Masterson and his ex girlfriend, I know it's a long shot but I want Netflix to know that In this country until a judge and jury decides the truth and makes a ruling we are all innocent.
Dear Netflix~ I am a huge fan of The Ranch and Masterson is an important part of this show. And booting him out before he has even been given a chance to show the truth is wrong. I'm asking that all fans, please sign this petition so Masterson can continue to be part of The Ranch until the findings of the allegations are made. And if it comes out to be true, then yes removing him is the right choice but until that happens Masterson/Roster should continue to be part of the show. People get there entire lives ruined when someone makes a claim such as this, and if the claim is true ( then I celebrate) because one thing I feel about sexual perps is that they should hang by there family jewels. But we do not know the truth at point therefore the actions taken were and are over the top.
Netflix, you could have just wrote in the story line where ( Rooster) went on a trip some where until the issue was resolved. Shame on you for not giving someone the benefit of doubt during a time when someone's entire life is in jeopardy.