Danity Kane - To Release 3rd Studio Album
65
people have signed this petition.
Add your name now!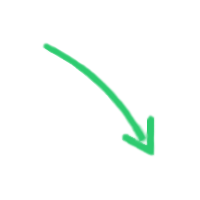 65

people

have signed.

Add your voice!
Maxine K.
signed just now
Adam B.
signed just now
The Fans of Danity Kane are Outrage over the recent Drama and Break-Up of Danity Kane, AGAIN. WE; The Fans feel betrayed to have spent over the last year waiting and patiently, I may add for Aubrey O'Day , Dawn Richard and Shannon Bex to Release New Danity Kane Material . We've spent money to see them on tour and to purchase merchandise. When we first heard about Danity Kane getting back together Fans and Music Enthusiast alike were excited to see them back together in the music scene ; and we thought and were told that things were different such as communication . Things looked so promising for DK and we were just at the brink of reaching the End of the albums completion. The Only single Release was "Lemonade" and it's accompanying Lyric Video but No Official Video because it was set to be filmed along with other videos. On August 5th News broke that Danity Kane got into a studio Brawl between Members Aubrey and Dawn. No official word from DK or its members At this point; the media blew the story way out of portion and Fans were left to fix it and squash any separation rumors. On August 8th Two of DK's Members Aubrey and Shannon released a Joint Statement regarding the manner and to fans disbelief it was true. No word from Dawn. Dawn later released at statement saying "She does NOT Condone Violence but wished this was a Private matter handled by the group and Not in the Media". What a MAJOR Blow to the Fans and To Music in general. So many people were rooting for your comeback and new music. We, the fans come to you today and ask that you Guys; Each and Every Member Talk it out. This Album was more than JUST YOU! It was A Celebration to the Fans for sticking with you through Your First Break-Up, Fights and Disagreements which lead to the first disbandment. How can you say that you Guys dedicate this to the fans when you Publicly Voice your Disagreements with band mates as A Fan that is Disrepectful and Hurtful . We should have never heard about Your Internal Problems; You should Have had A Conversation First and Foremost about the Vision of the Fans . No Pettiness or Selfishness should have came between that , and It seems that DK LOST THAT PART OF THAT VISION . As that this ReUnion was much Bigger than You All as A Whole. No, Violence is NOT ACCEPTABLE AT ANY LEVEL BUT YOU DO TALK IT OUT IF YOU ARE SISTERS. DAWN HAS PUBLICLY APOLOGIZED MORE THAN ENOUGH . To Up and Block her from Everything DK is Petty and Un- Sister Like . Talk About it and Resolve it . Do Not take to Social Media and Turn on Fans , Just Simply Talk to Each OTHER. You Owe us What YOU PROMISED US . Music. You Don't Owe Us and Explanation or A reason to why this Happened. You Simply owe US a Solution and a plan to make it work. You've worked way too hard to just let it go and move on. To leave US Fans in the Dark and in a sense In the Past is NOT What DK is Known for.
Go Back to why you started this in the First Place. Show the World and Naysayers wrong and show them that you've weathered the storms. This Will Be the Testament to DK, its Fans and Music. Don't Give Up ON US BECAUSE WE DID NOT GIVE UP ON YOU. We Know The Power that is in within Each of You and When You all come together it is Music Magic. All of Your Voices are Powerful and We Know Your Strengths. Please , Please Talk To Each Other – DAWN – AUBREY – SHANNON MUSIC NEEDS YOU AND THE FANS LOVE YOU .
From the DEDIKATED KREW,
Much Love to Dawn , Aubrey and Shannon.
#LONG.LIVE.DKFrom the DEDIKATED KREW ,
Much Love to Dawn , Aubrey and Shannon.