Save Old Damascus
1110
people have signed this petition.
Add your name now!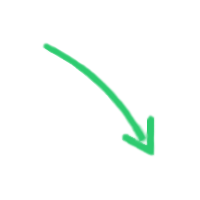 1110

people

have signed.

Add your voice!
Maxine K.
signed just now
Adam B.
signed just now
Old Damascus to be amputated!
Dear Mr. Francesco Bandarin, Director of WHC
Dear Mlle. Veronique Dauge, Chief of Arab States Section
Old Damascus, whose origins date to the third millennium BC and which is considered by many reputed archeologists as the \"oldest continuously inhabited city in the world\" with its rich architectural heritage and unique urban characteristics, is currently undergoing a new ravenous attack aimed against its very soul.
For as you may already know, more parts of the old city are about to be completely demolished or deformed through the introduction of new cement structures under the pretext of development, modernization and finding effective solutions to various city-planning from which this continuously expanding city is suffering.
But we believe that the decision-making process with regard to developing the urban fabric in Old Damascus had not yet received the amount of objective and scientific research that it merits. Moreover, the issue has not yet received enough legal research especially with regard to the economic, residential and commercial rights involved, as well as the overall impact on the populations whose properties will be bulldozed as the result of the new zoning requirements.
Far and beyond these considerations, we also strongly believe that the real motive behind such decisions is pure greed on part of the real estate and developers involved, who has absolutely no interest in the historical importance of the ancient Damascene urban and architectural heritage, and of its relevance not only to Damascenes, but to all of humanity.
For all this, we the Undersigned:
*** Declare our categorical opposition to any modification and deformation of the urban fabric in Old Damascus, so long as no adequate research of the matter has been undertaken, not all the relevant approvals have been obtained, and no adequate and fair compensation has been offered to the affected parties. We strongly note in this regard the recent decision made by the Damascus Municipality to demolish the old Souqs of Al-Manakhliyeh and Al-Amaraa and all shops and stores starting form Al-Thawra Street to souk Al-Manakhliyeh and Al-Amaraa, Bab Al-Salam, and all the way to Bab Touma.
*** We also ask you to follow on this issue as required by your position/ official status, to enforce the necessary procedures required by the agreements singed by WHC member countries, with regard to the issue mentioned above.
Yours Sincerely,
The undersigned
Sponsor
. On behalf of many who care for Old Damascus and what it means to protect her rich heritage for the benefit of damascene people and the rest of humanity. ---------------------------------- !!!!!! A T T E N T I O N !!!!!!! ---------------------------------- Please Dear Friends & Lovers of Damascus, help us by signing your full name, other wise it won\'t be considered a valid signiture. Thanks . ---------------------------------- !!!!!! A T T E N T I O N !!!!!!! ---------------------------------- The T-shirt option is provided by the site. The sponsor of the petitioin is not envoloved in this matter in any way. So it is up to you, thanks.
Links
. - - - - - - - - - - - - - - - - - - - - - - - - - ! ! ! Poll on the same issue ! ! ! - - - - - - - - - - - - - - - - - - - - - - - - - http://ra2yak.googlepages.com - - - - - - - - - - - - - - - - - - - - - - - - - ! ! ! IN ARABIC