Respect Palestinians' Right to Self-determination in Development. Reform the International Aid System.
415
signers.
Add your name now!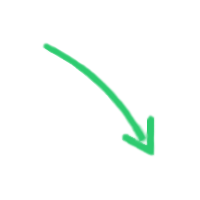 415

signers.

Almost there!

Add your voice!
Maxine K.
signed just now
Adam B.
signed just now
Palestinians, already denied their right to self-determination, should not have to receive aid in ways that further undermine local priorities, capacities and ownership. Moreover, respect for rights in the aid process is tied to development effectiveness, an interest shared by Palestinians, other aid-dependent peoples, donors, policy makers, and civil society.

We, the undersigned, support aid reform and therefore pledge to work within our organizations, with our representatives, and in solidarity with Palestinian civil society to reduce dependence on aid, ensure accountability at all levels, and promote development within a framework of rights.
لا يتوجب على الفلسطينيين، الذين هم في الأصل محرومين من حقهم بتقرير مصيرهم بأنفسهم، أن يقبلوا بتلقي الدعم بطرق تسهم بشكل كبير في تجاهل أولوياتهم وقدراتهم لملكيتهم المحلية. إضافة إلى ذلك فان احترام الحقوق في عملية الدعم مرتبط بشكل كبير بفعالية عملية التنمية مما يحقق مصلحة كل من الفلسطينيين وغيرهم من الشعوب التي تعتمد على المساعدات والجهات المانحة وصانعي السياسات والمجتمع المدني كذلك
وعليه ندعم نحن الموقعون أدناه عملية الإصلاح في المساعدات وتقديم المنح، كما نتعهد بالعمل داخل مؤسساتنا، ومع ممثلينا، وبالتضامن مع المجتمع المدني الفلسطيني لتقليل الاعتماد على المساعدات والدعم، وضمان المساءلة على جميع المستويات، وتعزيز التنمية في إطار مبني على الحقوق

Background:


Palestinians in the occupied Palestinian territory (oPt) are the largest per capita recipients of international aid, but they have no control and very little influence over how those resources are used on their behalf. Moreover, while billions of dollars are being spent on Palestinian "development," many people agree that little development is taking place, and even less that is sustainable.

In research conducted with civil society activists across the West Bank and Gaza Strip, participants expressed these OBJECTIONS:
1. Most donors fund relief, not development.
2. Intermediaries often harm local civil society's effectiveness and sustainability.
3. International aid organizations often impose unrealistic and unfair procedures.
4. International aid organizations often impose agendas rather than respond to local ones.
5. Applying for funds takes too much time and effort.
6. Proposals and reports usually cannot be in Arabic, which is the local language.
7. Most donors fund using political criteria.
8. Many funding schemes are designed not to cover all costs.
9. There is insufficient local leadership in agenda-setting and decision-making.
10. Anti-terrorism certification is unacceptable.
11. Aid actors do not always fulfill their contractual obligations.
In the same research, Palestinian civil society appealed to international aid actors to consider these RECOMMENDATIONS:
1. Select and evaluate civil society grantees fairly and transparently.
2. Fulfill commitments.
3. Respect local priorities and capacities.
4. Follow up…genuinely.
5. Don't fund through unprofessional intermediaries.
6. Give aid on professional, not political, criteria.
7. Make the aid process more accessible and less burdensome.
8. Enable sustainability through longer and more flexible funding.
9. Invest in local capacity, not in INGOs at Palestinians' expense.
Dalia Association's advocacy for Palestinian rights to self-determination in development is outlined at www.Dalia.ps/advocacy. Scroll down for the complete report about grassroots civil society's experiences with international aid.
Anyone interested in joining the campaign to reform aid to Palestine can contact Dalia Association info (at) Dalia (dot) ps.
Sponsor
Dalia Association (www.Dalia.ps) is a Palestinian community foundation established by members of the Palestinian community from the West Bank including East Jerusalem, Gaza Strip, Israel, and the Diaspora. We are diverse in terms of religion, gender, age, and politics, yet we are united by our commitment to respect Palestinians' right to self-determination in development. We do this by mobilizing, investing, and distributing resources according to local Palestinian priorities, promoting philanthropy, and advocacy for reform of the international aid system.
Links