Flagrant violation of Court orders at Dahihandi Festival at Thane 2015
334
people have signed this petition.
Add your name now!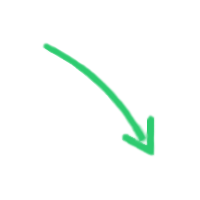 334

people

have signed.

Add your voice!
Maxine K.
signed just now
Adam B.
signed just now
The recent celebrations of Dahihandi festival at Mumbai, Thane and in the rest of Maharashtra have exhibited some extremely dangerous practices, and thus need a through and serious attention and discussion by law abiding citizens of the state. It was a vulgar demonstration of muscle power, exhibiting total disrespect to judicial and civic authorities.
Maharashtra is witnessing total politicization and commercialization of religious festivals during last few years. All political parties have contributed to this process openly or tacitly.
Just to give some civility to the celebrations of Dahihandi and Ganeshotsav, Bombay High court imposed some restrictions to protect and guarantee right to peace and free movement to all citizens during the festival season. In case of Dahihandi, security of participants was also a matter of concern.
At Thane a Member of Maharashtra Assembly (Shri Eknath Shinde) and a Member of Parliament (Shri Rajan Vichare) celebrated Dahihandi festival by blocking the main road, constructing a dais beyond permissible limits, constructed human pyramids beyond permissible limits imposed by the Court, allowed children below 18 to climb to the top of the pyramid and flouted all norms of noise pollution laid down by the Noise Pollution Act.
The most disturbing and shocking act was the sprinkling of water through out the day on the participants. The explanation given was that near by lake water is filtered and used and will be diverted back to the lake, which is ridiculous, absurd and laughable. Only a pathologically numb and arrogant public representative can misuse water on the background of drought and water scarcity in the State. No word in the dictionary can describe this arrogant and irresponsible behavior adequately.
For any festival to be performed on the roads, a sanction of civic and police authorities is mandatory to one and all. They impose some restrictions to assure free flow of traffic and safety. Every organizer has to give an assurance that they would abide by the rules. Thane Municipal Corporation(TMC) has also laid down rules for such festivals. These newly formed rules are also submitted to Bombay High Court.
Dahihandi celebrations at Thane were shown on almost all Marathi TV channels including Doordarshan. It is also available now on you tube.
In spite of this, Police and Civic authorities at Thane, ignored these violations of rules and court order by member of Assembly and Parliamentarian from Thane. It was a timid submission to political arrogance.
Competent authorities including courts can initiate a Suo Motu action against those violating court and civic authority orders. It will at least prevent others following their leaders during forthcoming Ganeshotsav festival.
These are very serious violations. Common man is frustrated and helpless.
India has accepted democracy with a hope that it will guarantee liberty, freedom, equality and pursuit of happiness enshrined in the constitution. Our constitution rests on rule of law and guarantee of certain liberties to the citizens.
What we witnessed at Thane, Mumbai and at other places has totally shaken the foundation and faith in the Rule of Law as an inherent and inevitable product of democracy. Democracy of enlightened citizens only can be just and sustainable.
Every elected or nominated member of State Assembly or Parliament has to take oath of faith and allegiance to the constitution of India. Disobeying court orders or civic rule amounts to breach of that oath. If such blatant violations go unpunished, it will lead to anarchy.
Speaker of Assembly and Parliament must take appropriate action against such members to restore confidence in the democracy.
In a judgment delivered in the year 2006 by then Chief Justice of India (CJI) Shri Y.K. Sabharwal ( Prakash Singh & Ors vs Union Of India And Ors) has clearly stated:
"The commitment, devotion and accountability of the police has to be only to the Rule of Law.........Its approach has to be service oriented, its role has to be defined so that in appropriate cases, where on account of acts of omission and commission of police, the Rule of Law becomes a casualty, the guilty Police Officers are brought to book and appropriate action taken without any delay. "
The police and civic heads at Thane have failed to stop violations of court orders, and breach of TMC rules, while sanctioning the permission to celebrate Dahihandi on roads to the organizations of Shri Rajan Vichare and Shri Eknath Shinde. They have done a great disservice to the society and appropriate action should be taken against them without any delay as suggested by CJI Shri Y.K.Sabharwal in his judgment of 2006.
I request all to sign this petition to prevent further deterioration of Rule of Law by misdeeds of People's representatives, specially during festivals, and by police and civic authorities, by their failure or intentional inaction against such flagrant violations.
Vijay Bedekar