OPEN LETTER TO HONORABLE PRITHVIRAJ CHAVHAN
111
people have signed this petition.
Add your name now!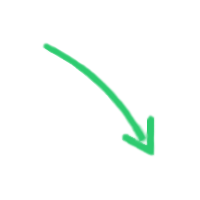 111

people

have signed.

Add your voice!
Maxine K.
signed just now
Adam B.
signed just now
Dear Shri Honorable Prithviraj Chavhan
Chief Minister of State of Maharashtra,
Mantralaya, Mumbai 19
Date: 18 July 2011
Dear Sir,
It is four days now since serial bomb blasts in Mumbai and we are clueless till this moment. As this was not the first such incident, and our failure to stop such happenings was equally disturbing, as the intensity and human loss due to the blast. However, your courageous decision to interact with people through electronic media was timely in minimize the communication gap between functioning Governments and people. Your honest acceptance of many shortcomings was unheard of from a Chief Minister in the past. This is indicative of your commitment and desire to tackle such dastardly acts proactively. This has given me courage to write this open letter to you which, if acted on will prevent possibility of such events and inconvenience thrust on helpless people by inactivity and tacit connivance of local civic authorities and police.
The issue I am trying to bring to your notice is forth coming season of festivities like Dahihandi, Ganeshotsava and Navaratri celebrations.
The recent and past bomb blasts have brought the issue of Security of crowded public places like railway stations, places of business, and places of worship to the forefront. By nature they are unruly and difficult to police. How so ever we desire, but numbers at such places cannot be reduced. But there are many gatherings which can be prevented by societal discipline and enforcing laws in this regard stringently. This will give a great relief to the security and police force for their better and effective functioning.
The celebration style of Dahihandi, Ganeshotsav and Navaratri has totally changed recently. For that reason they have chosen to be most untraditional and unreligious. They have become most vulgar, indecent, and noisy by minute, defeating the religious and social purpose for which they were started.
The worst is that they have been hijacked by political leaders to gain maximum visibility in the public. Recently this competition has reached its pinnacle by involving print and electronic media. They all have become 'events' and opportunity to sell consumer products, disrespecting all norms of public decency and order. The ability and pride to break laws and vulgar exhibition of wealth by announcing exorbitant prizes has become a sacred commitment of every political leader to establish his muscle strength to tame the civic and police authorities in public. The noise pollution and obstructing roads for these celebrations by flouting all norms has become an order of the day. The most hurting to the society is the blind eye by Police, Government agencies, and Celebrities. Celebrity participation in the event as endorsement, by disrespecting the noise pollution and traffic disturbances caused to the locality is more hurting.
Supreme Court and subsequently High Courts have given at least eight to ten Judgments severely criticizing the enforcing agencies and giving guidelines on noise pollution at public places during day and night times. Areas closer to Courts, schools, hospitals and places of worship are stringently protected from noise pollution by not allowing any such gatherings in their vicinity. Time and again Courts have put this responsibility on Police for its effective implementation. Painful to us and disgraceful to the competent authorities that they ignore and turn a blind eye to these directives from the highest Courts of the land. My personal Public Interest Litigation (PIL) is pending in the Mumbai High Court since last year though a temporary relief was given by Honorable Judges by asking competent authorities to implement noise pollution and road obstruction laws effectively. No need to say that competent authorities failed the order succumbing to the political pressure in every locality.
The strength of terrorist is not bombs but willfully failing, conveniently ignorant, and corrupt law and enforcement agencies. As no machine can read the mind of a terrorist in the crowd, the biggest tool which cannot be neutralized by any power in the world is honesty and commitment to the cause and duty. All rest is an eye wash.
As stated earlier our hope and courage to write this open letter to you is your effort to communicate to society directly. Action speaks more than volumes of explanations and committee reports. Let's celebrate forthcoming festivals on open grounds instead of roads, and within the permissible limits of noise pollution. Laws and regulations already exist and we need no new laws. Process of granting permission will start soon and no permission should be granted on roads. Undertaking of adherence to noise pollution rules should be taken and those who disrespect this undertaking should not be granted permission next year. As political leaders of every party are heading this menace, strict instructions and if necessary punishment to earring party members will guaranty 99% success to these efforts. Any failure in the implementation of noise pollution and road obstruction laws and norms will be more disastrous than actual bomb blast. Societal education and strict enforcing agencies only can deter terrorist from their desire to bring instability in the Country.
Thanking you in anticipation and with warm regards.
Mahesh Vijay Bedekar
Dr.Bedekar Hospital, Naupada,Thane 400602
e-mail: mahesh_bedekar@yahoo.com
Links