Fitakiana demokrasia sy fahamarinana!
1248
people have signed this petition.
Add your name now!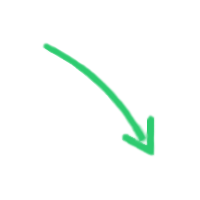 1248

people

have signed.

Add your voice!
Maxine K.
signed just now
Adam B.
signed just now
Antananarivo 26 mars 2009 Vahoaka Malagasy Tia Tanindrazana MADAGASCAR Ho an'Andriamatoa Ban Ki-Moon Secretaire General ONU/New York/USA Noho ny zava-mitranga amin'ny firenenay amin'izao fotoana izao dia manoratra aminareo fahefana sy tompon'andraikitra mahefa eto amin'ny ONU izahay Malagasy tsivakivolo. Manoratra izahay satria efa iaraha-mahalala fa anjakan'ny tsy rariny , tsy ara-dalana ny Malagasy. Nisy ny fanonganam-panjakana nitranga teto Madagasikara . Natomboka tamin'ny fanakorontanana izany, nandalo tamin'ny fandrobana sy fandoroana fananan'olona , fisamborana , fampihorohoroana ka nampiasaina tamin'izany ny miaramila voavidy vola izay tsy nitandro intsony ny sata mifehy ny maha-miaramila azy ireo . Ary dia niafara tamin'ny fampiasan-kery sy fitaovam-piadiana mahery vaika ka nilazana fa azon'ireo tariky Andry Rajoelina mpanongam-panjakana ny fitondrana ny tany. Voahitsakitsaka ny zo maha-olombelona , tsy nifidy ny olona nanehoana izany fihetsika tena mamoafady izany ireto mpanongam-panjakana fa na mpitondra fivavahana, na masoivoho vahiny toa ny masoivoho amerikana dia niharan'ny fampihorohoroana avokoa . Voahitsakitsaka indrindra tamin'izany koa ny LALAM-PANORENANA izay tena fototra ijoroan'ny firenena Malagasy . Ankehitriny dia mijoro izahay Malagasy miaro ny ara-dalana, tia filaminana, tia fandrosoana ary mitaky ny famerenana ny FILOHAM-PIRENENA MARC RAVALOMANANA . Voasolontena ato anatin'ireto sonia izay voangona manaraka ireto ny hery rehetra misy eto amin'ny firenena Malagasy toy ny: olon-tsotra, mpiasam-panjakana, mpampianatra, mpianatra, mpiasan'ny orinasa tsy miankina amin'ny fanjakana , ireo olona very asa tamin'ireo tranombarotra potika sy may, mpiasan'ny orinasa vahiny izay tsy maintsy nakatona, mpiasan'ny orinasa afa-kaba (zone franche), mpamboly sy mpiompy, manam-boninahitra, dokotera, sns... Koa mangataka indrindra ny fanohanana sy fanampianareo tompon'andraikitra eto amin'ny ONU izahay Malagasy mba handray andraikitra feno sy tanteraka satria tsy tamin'ny fomba demokratika sy tsy ara-dalana no nakan'ireo tariky TGV ny fitondrana izay nilazana fa Andriamatoa Andry Rajoelina no filohan'izany. TSY EKENAY TOMPOKO! ARY TOHERINAY AMIN'NY HERINAY REHETRA. Misaotra mialoha anareo sahady ny amin'ny fanampianareo. March 26, 2009 A message from the Malagasy People Who Love Madagascar To Mr. Ban Ki-Moon, Secretary General of the United Nations. New York, USA In response to the current crisis in Madagascar, we are contacting you and other responsible departments within the United Nations to report unfair and illegal acts against the Malagasy people. Last week, Andry Rajoelina led an unconstitutional coup d'etat against the lawfully elected government of Marc Ravalomanana. Made possible through bribes to military personnel, the coup has disrupted the lives of the Malagasy people and has included acts of looting of personal property, kidnapping, and threats of military force against civilians. These illegal acts culminated in the use of lethal force by the military to install Rajoelina as President. We, the Malagasy people, feel our human dignity has been trampled. Those participating in the coup have engaged in attacks, the threat of attacks, and kidnapping of innocent Malagasy civilians, including church leaders, as well as foreign guests such as the Ambassador of the United States. They have manipulated the Constitution of Madagascar to serve their own purposes. The peace-loving Malagasy who respect the law and hope for development, request that Marc Ravalomanana, the democratically and legally elected President of Madagascar, be returned to his rightful position as leader of our government. We¬—government workers, civilians, teachers, students, non-profit and private workers, people who have lost their jobs because of civil unrest and destruction, workers from the export industry, and other national and international supporters—sign this petition. Secretary Ban, we request the support and help of the United Nations. Please help us apply pressure on the illegal and undemocratic regime of Andry Rajoelina. We do not accept this government and will resist it with our very lives. Thank you in advance for your help with this situation.
Sponsor
Mipetraka eto Etazonia manohana ny hetsika fitandroana ny lalana sy ny demokrasia any an-tanindrazana. HO AN'NY TANINDRAZANA!
Links
http://www.tim-madagascar.net/ http://www.topmada.com/ http://www.americanchronicle.com/articles/view/98659 http://www.orange.mg/