Da Sergio, Vicolo delle Grotte, Rome
24
people have signed this petition.
Add your name now!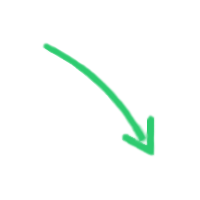 24

people

have signed.

Add your voice!
Maxine K.
signed just now
Adam B.
signed just now
Esortiamo il Comune di Roma a riconsiderare la sua decisione di impedire al ristorante "da Sergio" di servire clienti all'aperto.

Vicolo delle Grotte è, o forse è più corretto dire era, un angolo della vecchia Roma con una vera atmosfera paesana. E' lontano dalla folla e dal rumore delle aree circostanti ed è un'oasi di vera cucina romana tradizionale. Il ristorante "Da Sergio" ha giocato un ruolo fondamentale nel dare a questa strada carattere e vivacità. (Vedi foto)
Con l'impedire al ristorante di tenere tavoli all'aperto il vicolo ha perduto il carattere e la tradizione che lo hanno sempre caratterizzato. C'era un aria e un atmosfera particolare che purtroppo ora si è persa.
I clienti di "Sergio" hanno mangiato all'aperto per oltre 30 anni. Vengono non solo da Roma, ma da tutto il mondo. Il ristorante è citato nelle guide di viaggio e in innumerevoli riviste (Lonely Planet, Menu di Roma, Trip Advisor, Estate in Italia, In Rome today, SlowTravel Italy, Tempi.it ... e potremmo citarne delle altre).
Siamo consapevoli che uno dei motivi dell' annullamento della loro licenza è relativo all'ingombro dei tavoli esterni i quali potrebbero impedire ai mezzi di soccorso di accedere. Ma questo riteniamo non sia corretto. La strada (Vicolo delle Grotte) fino al civico 20 è larga 3,45 metri ma al civico 26, all'altezza del ristorante quindi, è ampia 4,75 metri. Ciò permette di avere lo spazio necessario per i tavoli senza che venga ostruito il passaggio di mezzi. In oltre, in tutto questo periodo non si ricorda un episodio che possa aver messo a rischio direttamente o indirettamente l'incolumità di alcuno.
Quello che abbiamo attualmente, al posto dei tavoli, invece, è un parcheggio di automobili che oltre che essere sgradevole, come un pugno in un occhio, rende impossibile qualsiasi accesso ad auto di servizio e soccorso. (vedi foto)
Concorderete inoltre che i tavoli di legno presentino un elevata manovrabilità e quindi possano essere eventualmente rimossi in pochi secondi nell' improbabile eventualità di insufficiente spazio. Cosa impossibile per auto e furgoni parcheggiati nella strada.
Ci è stato inoltre riportato che la soprintendenza alle Belle Arti di Roma richiede di posizionare i tavoli a 1 metro di distanza dalle pareti per proteggere le mura storiche. Non sappiamo se questo è vero comunque il risultato della rimozione di tavoli e clienti al di fuori del ristorante, sono solo pareti coperte di graffiti! Un esito sicuramente lontano dal positivo proponimento originale.
Vi preghiamo pertanto di ripristinare la licenza da Sergio di servire i clienti all'aperto e ridare alla strada e allo storico rione l'atmosfera tradizionale di questo angolo incantevole e unico di Roma.
_________________________________________________________________________
We urge the Comune di Roma to reconsider their decision to prevent "da Sergio" from serving customers outside.
Vicolo delle Grotte is, or was, a corner of old Rome with a real village atmosphere. It is away from the crowds and noise of the surrounding areas and was an oasis of genuine, traditional Roman cooking. Da Sergio played a vital part in giving this street its character and vibrancy. (See photo) By preventing them from serving customers outside, this character and tradition has been lost.There was a buzz and an atmosphere about the place which is no longer.
Customers of Sergio's have been eating outside for over 30 years. They come to Sergio's not only from Rome but from all over the world. It is mentioned in innumerable travel guides (Lonely Planet, MenudiRoma, Tripadviser, Summer in Italy, InRomeToday, SlowTravelItaly, Tempi.it …. I could go on and on)
We understand that one reason for removing their licence was that tables outside could prevent emergency vehicles from getting through. This can't be right. The road up to no 20 is 3.45 metres wide but from no 26 (directly opposite Sergio's) it is 4.75 metres wide. An extra 1.3 metres - plenty of room for tables without obstructing the road. In all these years, there hasn't been any single instance, directly or indirectly, where the safety of anyone has been compromised.
What we have now instead, is an area of parked cars where the tables once were and cars parked right on the corner which apart from being an eyesore block the road more than a few tables ever did. (see photo)
You will agree, in addition, that a few small tables can be easily moved in just a few seconds in the unlikely event of insufficient space ... certainly not the case with parked vehicles.
We have heard say that the Belle Arte di Roma require tables to be 1 metre away from the walls to protect the historic walls. We don't know if this is true …. but surely not? As a result of removing tables and customers from outside the restaurant, what we have now are graffitti covered walls. Some protection!
Please reinstate da Sergio's licence to serve outside and restore the traditional atmosphere to this once lovely and unique corner of Rome.