D.A. Dumanis - Seek Maximum Charges Against Jack Henry Doshay
178
people have signed this petition.
Add your name now!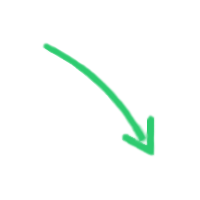 178

people

have signed.

Add your voice!
Maxine K.
signed just now
Adam B.
signed just now
Attention District Attorney Bonnie Dumanis:
This petition is to ask that you seek the maximum possible charges & penalties against Jack Henry Doshay in the shockingly bold attempted kidnapping of a seven year old girl on the campus of Skyline Elementary School on March 23rd, 2015.
According to reports, Mr. Doshay lay in wait, lured the young girl away from possible witnesses, and then attempted to wrap packing tape around her mouth & face, only to be interrupted by nearby adults who happened to hear her screams. If it were not for the fast thinking of this young girl or the adults who intervened, it is very possible that we could be reading about the discovery of her dead body rather than the arrest of this sick predator. That is why we are petitioning you today.
Given that predators in the past who have shown their propensity for sickening violence have all too often gone on to repeat their crimes...
Given that wealthy criminals often are given a slap on the wrist or afforded special backroom deals due to their ability to afford the best & brightest defense attorneys available...
Given that the crime committed was so bold in its nature...
We, the undersigned, are asking that you pursue the maximum available charges and penalties under California law, against this predator, Jack Henry Doshay. We ask that plea bargains and deals to avoid prison be taken off the table. We ask that you do your utmost to ensure that this man never has the opportunity to complete the mission of child abduction (this child, or any other) that he set out to accomplish on the afternoon of March 23rd, 2015.
If you fail to seek the maximum, or if you make backroom deals that enable his privilege to assist him in avoiding a lengthy prison term, we, the undersigned, will oppose your re-election with every ounce of effort we can muster. As the District Attorney, your job is to work tirelessly to protect the citizens of San Diego County (especially children and others who cannot protect themselves), and if you fail to uphold the trust of those who have elected you, we will seek someone who will.