Support Student Choice for Middle School Honors in District 81 in Spokane, WA
12
people have signed this petition.
Add your name now!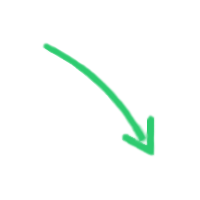 12

people

have signed.

Add your voice!
Maxine K.
signed just now
Adam B.
signed just now
The current criteria for admitting middle school students in Spokane's District 81 is unjust and inequitable. We advocate a change.
Use of standard test scores as a pass or fail entry point is problematic.

Honors criteria needs to be consistent and fair.

Student motivation must be taken into consideration.

The system should not penalize students whose parent's can not advocate on their behalf.

Students should be encouraged to take on academic challenges.
Please join us by signing the following letter:
Dear Dr. Stowell and School Board Members,
As parents of Spokane Public School students, we embrace our district's mission that promises to "develop the skills and talents of all students through rigorous learning experiences, relevant real-life applications and supportive relationships." We applaud its moves toward standards-based grading and increased rigor. We value the district's commitment to social justice.
Recently, the district developed a set of criteria for the middle-school honors program that, while well intentioned, runs contrary to the district's values and stated goals. These changes, implemented inconsistently through an ineffective and unclear policy, are hurting our students at a crucial time in their development.
We find the new policy unjust and inequitable for several reasons:
Inconsistent, unequal application. In a handout to parents and students outlining the district's criteria for middle-school honors, several criteria are mentioned. These include consistently earning 3's and 4's on their report cards, achieving a score of 13 or higher on the sixth-grade persuasive write, a score of 440 on the WASL, garnering parent recommendations and earning 3's on work habits.
Many parents at one district school have been told that their students failed to qualify for honors programs – their student's WASL scores fell below the 440. At the same time at the same middle school, muliple students have been admitted to the honors program with WASL scores below 440. It is unjust to admit some students who meet four out of five central criteria and not others who meet the same standard. The criteria are being used differently within and between schools. At some of the district's middle schools, many incoming honors students have WASL scores far below the cut score of 440.
Accountability issues. Students and parents were initially told the criteria stemmed from changes at the school-board level. Later, they were informed that the changes came from the district but not a specific school board action. Still later, they were told that the number of students requesting honors classes exceeded the available accommodations at some schools, which led to eliminating many qualified students from the program. The reasoning behind the changed criteria appears to shift depending on which level of district leadership is responding to the questions.
Changing Expectations. In previous years, teachers wrote letters of recommendation for students qualified to take honors classes. Today's incoming seventh-grade students believed their hard work and high scores would earn them admission to these classes. Now, at this fragile point in their academic and social developments, as they move from the comfort of grade school and childhood to the more challenging world of adolescence and middle school, they are being told they failed. Most devastatingly to them, their failure stems from their scores on a now-obsolete standardized test taken more than 18 months ago. Some students have collapsed in tears at the news. Others are quietly trying to understand the rejection and wondering why his or her hard work wasn't acknowledged.
If the 440 criterion – or something similar derived from this year's or next year's standardized testing – continues to eliminate students from the honors curriculum, imagine the anxiety felt by 9- and 10-year-olds as they take these tests.
Social justice issues. Parents who advocated early about the changed criteria have had success getting their children into honors programs – even when these students failed to meet one of the criteria. A parents' ability or inability to advocate for their children shouldn't determine which students gain access to honors classes. This obviously isn't the goal of a district that values equity for all its students.
Shifting standards. At the district's high schools, students who wish to take on increased academic challenges are free to choose honors classes. This incongruence – rigid criteria at middle school offset by open enrollment at high school – fails students on many levels. Students who aren't accepted into honors programs during middle school may be less equipped to take on such a challenge in high school.
Inconsistent logic. One middle school principal, in a recent letter, advised parents of children who were not accepted into this year's honors program to wait until the end of the first semester of their child's seventh-grade year. "If towards (sic) the end of the first semester, your child is doing well in their course work (sic) but you feel they need additional challenge, please contact our school so we can support you and your child in this endeavor."
The rationale behind such a request is contrary to the district's mission, equivalent to a defendant being considered guilty until he or she is proven innocent. The student is incapable until proven capable.
For these many and varied reasons, we ask that the district immediately suspend the use of the WASL cut score as the decisive factore to determine a child's entry into the middle-school honors program. We ask instead that, for the 2010-11 school year, the district offer enrollment to all students who reached all other criteria, and are willing to accept the increased workload required of them by honors classes.
After careful study, if the board determines a specific set of criteria must be in place, please make certain that the criteria is implemented in a way consistent with the district's standards-based reporting initiative. This will give students a variety of ways to show they meet the requirements of an honors curriculum. Once established, these criteria should be communicated clearly, applied equitably, implemented consistently. Only then can students and their parents be made aware of the criteria years before the children enter middle school so that they can understand what is expected of them.
Links