D-tac for Williams
57
signers.
Add your name now!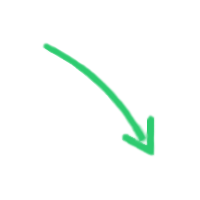 57

signers.

Almost there!

Add your voice!
Maxine K.
signed just now
Adam B.
signed just now
In December of 2010, Richard Williams began his journey towards the career he had always hoped for, a career in Law Enforcement. He took those first steps by contacting, Withlacoochee Technical Institute's Criminal Justice Academy. After a very long and stressful application process he was accepted. Needless to say, he was extremely grateful and ecstatic. Not only for himself but being he was a late bloomer towards his career, it showed his four children that it is never too late to go after your dreams or goals. Mr. Williams proved over an over again he was fit for the job. He had amazing scores and was able to keep up with his classmates in the physical department, even though they were half his age and he had a knee injury. BECAUSE of that knee injury, as well as a few family matters, Mr. Williams missed 10% of his Defensive Tactics Training. Which meant, he was to come back and take said course all over again. At the time, it seemed like no big deal. He was able to graduate with his class and walk across the stage. What a proud moment for his wife and four children.
After graduation he was hired as the Resident Manager of a new All-Male Behavioral Home located in Lecanto. BECAUSE of his new position he was not able to take-off or re-schedule a date to re-take D-tac at WTI until July 2012 when his 2 weeks PDO's would go into effect. He is now trying to slide into the next available class for Defensive Tactics so he can fully complete the Criminal Justice program and go on to take his State Officer Certification Exam (SOCE). The problem lies with miss communication and date availability. He was told that he needed to re-take D-tac within the first 2 classes (after his graduation). He was just told this recently even though he has been keeping in contact with Mrs. Ramos & Sgt. Clark via email and telephone. This is the first time he has heard anything about this. Though they say it was mentioned during Orientation in December 2010. Anyway, we have been told through a friend at the academy, that you must re-take your class within the first year of graduation. It has not been a year yet and we are hoping to float this petition around to help Lt. Royal make his decision in letting Mr. Williams come back to re-take Defensive Tactics instead of making him come back and redo the whole academy all over again. So WE are asking anyone who knows Richard Williams to please consider signing this petition so he can achieve his goals and create an even better life for his family and community.
Just to let you everyone know: I am NOT asking for donations and you DO NOT have to leave a donation. The site is asking for donations, not myself. You can sign the petition without leaving a donation.
Links