Request for the Release of Cynthia Pugh.
271
people have signed this petition.
Add your name now!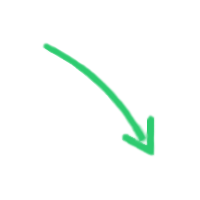 271

people

have signed.

Add your voice!
Maxine K.
signed just now
Adam B.
signed just now
We the People, Do Respectfully Request the Release of Cynthia Pugh.
11 jurors voted to acquit Cynthia Pugh at her first trial.
After Cynthia Pugh was convicted at a second trial, the only eyewitness in an otherwise circumstantial murder trial called to ask why she had never been called to testify. At that time it was discovered that the prosecution had failed to divulge in either murder trial an eyewitness report that detailed 3 well-dressed men speeding from the murder crime scene at the time the prosecution claimed the murder occurred in a gray Lincoln.
Considering the circumstantial nature of the proof, the prosecutor theory regarding time of death, and the defense theory of a gangland execution, it is inconceivable that the prosecutor did not perceive this information valuable to the defense, (New York Supreme Court Appellate Division 4th Dept. 4/05/1985).
While we are left to wonder what effect this hidden evidence may have had on the lone hold-out juror in the first trial, or the jurors of the second trial, we feel that guilt or innocence is not the issue now.
Cynthia Pugh had no prior criminal record. She has served years beyond her court mandated sentence that was determined to be proportionate to the severity of the crime. While incarcerated since 1984, she has maintained a stellar disciplinary record and made responsible use of available rehabilitative programs.
In response to written notification of Pugh\'s January 2004 Parole hearing, the prosecuting District Attorney wrote that \"Cynthia Pugh is not a likely candidate to be a danger to anyone in 2004 and retribution has to have some time limits\"; subsequently parole was unanimously granted in 2004.
Further incarceration would constitute a gross unfairness considering the extraordinary events that surrounded the Rescission of that unanimously granted parole.
While the prosecuting District Attorney claims he was \"Never Notified\" of Cynthia Pugh\'s January or February 2004 Parole hearings and that prevented his office and the crime victims from appearing or submitting statements, the record at the Parole Board is diametrically opposed to that statement. That record includes his signed letter in response to written notification of the January 2004 Parole hearing as well as mention of numerous phone calls informing his office and asking if he were in favor of parole prior to the January 2004 Parole hearing and the February 2004 Parole hearing at which parole was granted.
This case has been fraught with prosecutor misconduct; withholding key evidence and contrived malfeasance that was intended to and did corrupt the parole process.
Cynthia Pugh has done her time, (whether guilty or not), has earned the right to release, and has had it snatched away with a vindictiveness and malfeasance beyond description. Such a pointless infliction of suffering has no place in our society or justice system, and can only be remedied by her immediate release.
Sponsor
We the People, are family and supporters of Cynthia Pugh. We feel that her conviction was wrongful, but agree that guilt or innocence is not the issue now. Safeguards and procedural protections intended to protect the rights of the individual from the dictates of the powerful were ignored by a man that apparently believes he stands above the parole and judicial systems and can manipulate either process to suit himself. We feel that is wrong. We are a society of laws, not men, to insure that the individual\'s rights are protected from the whims of the powerful. We feel the only way to restore honor and integrity to our parole and judicial processes is to grant Cynthia Pugh immediate release.
Links
Detailed information can be found at www.freecynthiapugh.org The supporting documents are a collection of legal and parole documents that provide a paper trail that is frightening in a society that holds dear in its heart the values of honor and justice. !!!!!!!!!!!!!!!!!!!!!!!!!!!!!!!!!!!!!!!!!!!!!!!!!!!!!!!!!!!!!!!!!!!!!!!!!!!!! \"I would hope that anybody listening to my voice would be outraged that somebody in public life who\'s allegedly devoted their life to public service would get in front of a camera or a microphone or a pen and a piece of paper held by a reporter and bald-faced lie to them\" ,(Onondaga County District Attorney William Fitzpatrick, 7/25/2006). !!!!!!!!!!!!!!!!!!!!!!!!!!!!!!!!!!!!!!!!!!!!!!!!!!!!!!!!!!!!!!!!!!!!!!!!!!!!!