CWL Salary
74
people have signed this petition.
Add your name now!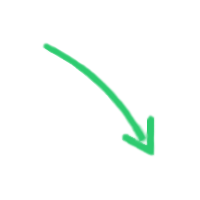 74

people

have signed.

Add your voice!
Maxine K.
signed just now
Adam B.
signed just now
To all whom it may concern,
This post is about the upcoming stages for this CWL tour regarding our salaries, or lack thereof on behalf of every CWL player. We are professional players and as such, at the player meeting, you gave us all guidelines that we have to adhere to in order to compete in this league. Ash, in particular, stressed the fact that if want this to be our job then we have to start acting as professionals act both in game and on all of our social media. Professionals in any field all have one thing in common and that is that they get paid to do what they are the best at. In the handbook and in the meeting, we were told about a lot of things that we cannot or should not do if we want to be taken seriously. How can we seriously call ourselves professionals if we are playing the game for nothing on a daily basis? Most professional players stream and telling us that we can not stream during the times of the league in order to help Call of Duty and our e-sport grow is perfectly acceptable, but not compensating players for that time of what is potentially lost earning and growth is not.
The time required to be a true professional Call of Duty player extends far past the time of those matches as well with players playing up to 12 hours daily. In the prize breakdown thread we were told 4% payout would go to the bottom 4 teams in the league. 4% of 250,000 is 10,000 dollars($2500 per team/$625 per player). That sum is less than half of the guaranteed payout by MLG's league for the last 2 years. For a player to work what is easily over 50 hours a week on a job where we are titled "professionals", that sum total of $625 is simply not enough to even come close to making it worth your time and committment. $625 for that time period amounts to a part time job from a high school worker in any occupation working LESS than minimum wage. At the meeting we kept getting compared to traditional sports and the way they have to adhere to certain guidelines so that they are not punished with fines or by the league in the form of a suspension, however, you failed to mention that in the sports those players are paid regardless of performance. Lebron doesnt have to win the championship to get paid and neither should we. Winning brings bonuses and endorsements and helps you grow outside of the game. Winning should not provide you with the means to put food on the table.
Activision is a multi-billion dollar company investing a lot into the league, sure, but every player realizes we are getting the VERY short end of the stick(almost to the level of being taken advantage of.) The difference between us and other competitive outlets is that we are young and we dont have agents and managers speaking out on our behalf to work this out for us to ensure we get fair deals. As North American competitors, we realize that we are the powerhouse of monetization for this esport. Our followings and brands and the level of competition in the N/A scene does not accurately reflect the difference in our prize pools. (250k N/A, 200k E/U, 150k AUS)
This, however, is a job for us and if we are told to act like were on a job as professionals we need to reap the benefits. The first stage is almost three months long(11 total weeks). The players should all be salaried $4k(a guarantee outside of the prize breakdown as that should remain unchanged) for the first stage of the CWL. That would compensate for some of the time we spend playing. Assuming we are working as "professionals" for 40 hours per week(practicing, advertising, promoting, endorsing, and abiding by the guidelines provided to us for CWL), that would put us at $9 an hour. As players, we feel we aren't asking for much compensation or anything more than fair, especially when we are forfeiting our ability to profit 12 hours a week from streaming(Players aren't allowed to stream during the CWL broadcast 6-12est Tuesday/Wednesday). With all the structural upgrades in the CWL compared to the past for CoDeSports, we feel there needs to be a balance of compensation upgrades tied to that. We greatly appreciate you taking the time to read this, and taking our request seriously as this is extremely important to our financial well being.