CWA Petition to Senator Shelley B. Mayer
8
people have signed this petition.
Add your name now!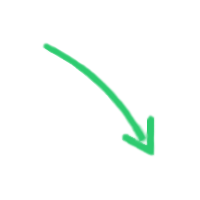 8

people

have signed.

Add your voice!
Maritza Hernandez
signed recently
Maria Simone
signed recently
Dear Senator Mayer,
New York City is being forced to make difficult decisions in order to close its growing budget deficit due to the COVID-19 pandemic. With partisan politics continuing in Washington, it looks less likely that federal assistance will be coming to New York anytime soon.
Mayor Bill de Blasio has already announced that at least 22,000 City workers would be losing their jobs any day unless the city's labor unions are able to find another $1 billion in savings. Why is it that every time government cannot balance its budget, our elected officials turn to organized labor for concessions? We did not create the financial mess, so why are we always expected to fix the problem?
During the peak of the pandemic, I and my coworkers were praised daily as "Essential Workers" needed on the job to keep New York City running. Now we are being classified as "Expendable Workers" because of the budget crisis. Government leaders cannot have it both ways, especially when there are myriad other options.
I am asking you to:
• Vote for an Early Retirement Incentive (ERI) Program so members of the city's three pension systems will be allowed to retire early without a financial penalty.
• Grant the City borrowing authority, similar to the one given to the State and the MTA by the legislature.
• Pass a package of revenue bills, including a millionaires' and ultra-millionaires' tax, that will generate enough revenue to prevent deep cuts and layoffs.
As essential workers, so many of us have already sacrificed our health and compromised the health of our loved ones every day during this pandemic. Many of my CWA Local 1180 brothers and sisters even made the ultimate sacrifice. Rewarding us with pink slips is outrageous and inexcusable!
You hold the power to stop the layoffs. I hope my brothers and sisters in the New York City labor movement can count on your support just as you count on ours in November.
In Solidarity,