CW lets work on Static
253
people have signed this petition.
Add your name now!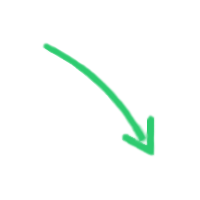 253

people

have signed.

Add your voice!
Maxine K.
signed just now
Adam B.
signed just now
Static Shock is not my original Idea however I have written a version of the show that would fit in perfectly with the CW universe in my free time..Along with the obvious gang awareness this show could touch members of the LGBTQ community as well as touch on hurdling racial obstacles. I am not a writer and this idea happened to hit me and I've run with it since. I will place an overview of the first episode below and hopefully it will bring you to support me in getting the attention of CW producers or at least steered in the right direction. These works are protected by the WGA.

Synopsis:

Dakota City a struggling city that has no clue it's on the cusp of an all-out war. Gangs and drugs run the city and the police are becoming desperate to stop the violence. Dakota City is knocked off its axel after an organized gang fight takes place in the poorer part of Dakota City, Paris Island is crime-infested and overrun by the gangs and a massive fight staged there produces mass casualties and some shocking results. Given a newly tested radioactive marker that can help the police track the members that escape the fight D.C.P.D attempts to break up the fight that would finally tip the power scale in favor of the winning gang. When the fight ensues the D.C.P.D launches the radioactive marker mixed with tear gas into the riot. Upon firing into the crowd an officer strikes a shipment of ACE chemical barrels that contain a mutagen known as Q-juice. The mixture of the radioactive marker and of the mutagen causes a massive explosion known as the "Big Bang". The big bang devastates over 90% of the members that are there, While the last few remaining either turn into some form of distorted mutant or have gained special abilities. Those left alive become known as "Bang Babies", and among those that lived a hero emerges.

Episode 1

Virgil Hawkins awakens from a nightmare he frequently has of the night his mother was shot by a gang member.

Virgil Hawkins attends Dakota City Union High School where he is one of the more promising students. In being one of the top students Virgil and his best friend Richard Foley or better known as Richie are regularly bullied. The primary tormentor of the two friends is the leader of one of the primary gangs in the school Martin Scaponi. Known as a hothead with cruel intentions to those weaker than him Virgil and Richie are always in Martins plans of torture. While in school Virgil is attacked by Scaponi behind the school in an ally and beaten pretty badly until a long-time friend of Virgils comes to his aide. Even though ever since he joined a gang him and Virgil don't get along Larry Wade has always looked out for Virgil. Part of that is due to the fact that Wade knows who it was that murdered Virgils mother 5 years prior. As a result of his mother's death Virgil can't tolerate the idea of gangs and all they encompass. As a result of his gang life Wade can't speak on the matter so he has taken a personal vow to keep Virgil as safe as possible.

Once Wade has saved Virgil he asks Virgil to join his gang as a means to keep him safe. Outraged that Wade would even consider asking him that knowing his disdain for guns and gangs Virgil tells wade off and storms away. Later that night at a party it comes to the light that Martin tries to rape Daisy Watkins whom Virgil secretly has deep feelings for. When Daisy comes to Virgil in silent confession of what has happened he takes Wade up on his offer to join his gang but only to kill Martin and then be done with it all. Wade agrees and informs Virgil that there is a chance for his revenge the next night on Paris Island, the worst neighborhood in the city. Wade gives Virgil a gun and tells him to stay hidden when he arrives the next night as all the gangs in the city will be there and Virgil can ambush Martin during the fight and end him. Virgil agrees and goes home to ready himself for the next day. While at school the next day Virgil and Richie notices that none of the gang members are in school, and when Richie asks him what he thinks is going on Virgil explains to Richie his plans and informs him that he has told his family he's staying at Richie's so cover for him if anything should arise. Richie to no avail tries to convince Virgil not to toss aside his morals and to let it go but Virgil stays persistent and leaves anyway. Knowing Virgil isn't listening to reason Richie tries to enlist the help of an old time friend Frieda Goren. Once hearing the story Frieda instantly calls the police to inform them of what is going to transpire at the Paris Island docks that night as a way to prevent it from happening and save Virgil and Wade who she is secretly dating. Richie knowing the implications of what can happen tries to get to Virgil before the police catch him and take him to jail.

Upon leaving the school earlier Virgil meets up with wade and his fellow members. The members offer Virgil drugs and alcohol to calm him down before the fight and he denies. As they arrive at Paris Island Virgil goes to the ambush spot and waits for Martin. While he's waiting Virgil has a change of heart and realizes that he can't become the very thing that he hates … the very thing that killed his mother. He thinks of his father and sister and throws the gun into the water. As Virgil goes to leave the docks mayhem ensues. Gunfire, screams, and police sirens can be heard all around Virgil as he's running to escape the docks but his efforts are too late. Virgil hears a deafening boom and sees a billow of purple smoke and fire erupt into the air. Virgil tries to out run the cloud but he is encompassed in it. He struggles to make it out of the docks and collapses outside of the pier where he is found by Richie. Richie takes Virgil to an abandoned gas station that the two frequently hang out in and watches over Virgil throughout the night. When Virgil awakes he is on a cot in the gas station and Richie is listening to a radio broadcast detailing what had transpired the night before. Dazed and confused Virgil asks Richie what happened and Richie informs him that over 500 people were killed in the explosion the night before. Shocked and instantly worried about his old time friend Larry Wade Virgil tries to find his phone to call Wade. Upon reaching for his phone an electrical discharge shoots from his hand charging his battery to the point it explodes and surprises Richie and Virgil.




All criticisms are welcome but as said this is a brief overview that hopefully shows the potential this show has.

Thanks for your support!