CVUSD: Reinstate Funding To Athletics
660
people have signed this petition.
Add your name now!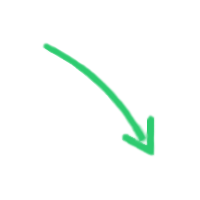 660

people

have signed.

Add your voice!
Maxine K.
signed just now
Adam B.
signed just now
Castro Valley Unified School District
Board of Education
4400 Alma Ave
Castro Valley, CA 94546
To the Members of the Board of Education:
Since 2009, the Castro Valley Unified School District has not funded the athletic programs for grades K-12, due to severe budget cuts to public education by the State of California. However, in January 2015, the Governor released the 2015/2016 budget showing that K-12 funding will increase on average by more than $2600 per student over 2011-2012 levels. Because of this dramatic increase in funding, we, the undersigned parents and community members of Castro Valley, feel that it is time for CVUSD to fully restore athletic program funding to grades K-12, once again. (Was restoring athletic funding ever part of CVUSD's long-term plan?)
Even though CVUSD has removed its funding entirely over the last 6 years, it has maintained that its schools provide a complete athletic program to all students, free of charge. The Board is, no doubt, feeling the pressure of staying in compliance with California Assembly Bill 1575, which prevents public schools from charging fees for participation in sports. But, there is a charge, and it is paid by the student-athletes' parents and gracious community members, who don't just see the money that they pour into the athletic programs as donations, but rather the necessary funds to keep coaches paid and uniforms on the athletes' backs, to say the very least!
Many parents were outraged by the recent email from the CVHS Athletic Department, which states, "All supplies, materials, and equipment needed to participate in educational or extracurricular activities are provided to students free of charge." It goes on to state, "As many of you know, the athletic program is funded solely on contributions, donations and fund raising efforts. Such activities are legally allowable and we do our best to let parents know that they are making a contribution to the program. " It's the "free of charge" part of this message that is outrageous. The athletic program is not "free of charge." The hard-working parents and community members who pay the suggested participation fees and give donations to the program throughout the year, would definitely argue this point! Furthermore, those parents who choose to focus on the "free of charge" part of the message, and do not pay the suggested per sport participation donations, cause the athletic program to greatly suffer. This has been the case for the last 5 years, as per sports donations have come in at a sluggish rate, resulting in cuts to various aspects of the sports programs (i.e. loss of bussing to away games, inability to order new uniforms, the threat of cancelling some sports altogether, etc.).
CVUSD-It's time to stop with the confusing messages about athletic fees vs. donations and give the parents of K-12 athletes in this community a financial break. The financial crisis of 2009 is over. The 2015/2016 state budget shows a healthy increase in per student funding. It's time to restore funding to the K-12 athletic program!
CVUSD-Athletics play an important role in helping students maintain their health, learn organizational and cooperative skills and connect them to school and community. Not to mention, student engagement is a priority of the State Board of Education (It's part of their Local Control and Accountability Plan-LCAP) and students who participate in athletics are proven to be engaged in school.
CVUSD-It's time:
- to stop expecting booster clubs, parents and community members to fund the athletic programs.
- to stop asking coaches to fund raise for their paychecks and let them focus on their athletes.
- to put decent uniforms on our athletes' backs. (Some uniforms are in pitiful condition!)
- to bring the track program back to the elementary schools.
- to restore bus transportation to the sports that have lost it due to lack of funding.
Castro Valley Board of Education
April 16, 2015
Page 2
- to allow athletic booster clubs to raise money for program enhancements such as: giving athletic scholarships, bringing in college recruiters, providing additional equipment and supplies to teams in need, etc.
- to stop the natural stigma that comes to a family that cannot afford to pay the suggested participation donation, and as a result, may choose to not have their student participate.
CVUSD-Now is the time to restore funding to the K-12 athletic program!
Sincerely,
(your name here)